No Expectations/Standards Selected
Ontario Alignment By Overall Expectation
CCSS Alignment By Grade
CCSS Alignment By Standard
Click Below To Grab Task Resources
I currently do not have a summary of this task as of yet, but you can go to the resource page provided by the 3 act math task author to grab the resources.
Access Math Task
DOWNLOAD THE COMPLETE GUIDE
Take the learning with you by downloading the complete guide that you can save and print to share with colleagues during your next professional learning community meeting or for your own independent learning!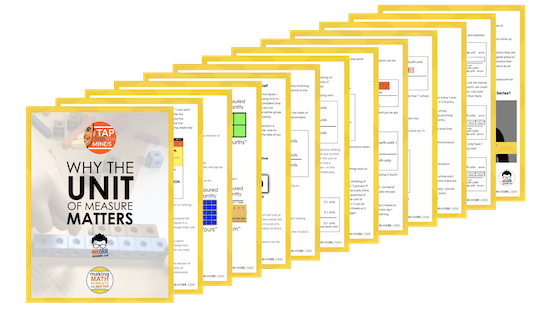 Share With Your Tribe: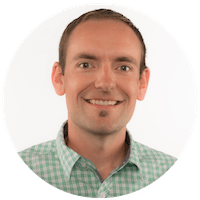 I'm Kyle Pearce and I am a former high school math teacher. I'm now the K-12 Mathematics Consultant with the Greater Essex County District School Board, where I uncover creative ways to spark curiosity and fuel sense making in mathematics. Read more.
Access Other Real World Math Tasks
---
Search More 3 Act Math Tasks
Grade 1
[
Number Sense and Numeration - NS1
,
Number Sense and Numeration - NS3
]
Grade 2
[
Measurement - M1
,
Number Sense and Numeration - NS1
,
Number Sense and Numeration - NS2
,
Number Sense and Numeration - NS3
]
Grade 3
[
Measurement - M1
,
Number Sense and Numeration - NS1
,
Number Sense and Numeration - NS3
]
Grade 4
[
Measurement - M1
,
Number Sense and Numeration - NS1
,
Number Sense and Numeration - NS3
,
Patterning and Algebra - PA2
]
Grade 5
[
Measurement - M1
,
Measurement - M2
,
Number Sense and Numeration - NS1
,
Number Sense and Numeration - NS3
,
Patterning and Algebra - PA2
]
Grade 6
[
Data Management and Probability - DP3
,
Measurement - M2
,
Number Sense and Numeration - NS1
,
Number Sense and Numeration - NS2
,
Number Sense and Numeration - NS3
,
Patterning and Algebra - PA1
,
Patterning and Algebra - PA2
]
Grade 7
[
Data Management and Probability - DP3
,
Geometry and Spatial Sense - GS1
,
Measurement - M2
,
Number Sense and Numeration - NS1
,
Number Sense and Numeration - NS2
,
Number Sense and Numeration - NS3
,
Patterning and Algebra - PA1
,
Patterning and Algebra - PA2
]
Grade 8
[
Data Management and Probability - DP1
,
Data Management and Probability - DP3
,
Geometry and Spatial Sense - GS2
,
Measurement - M2
,
Number Sense and Numeration - NS1
,
Number Sense and Numeration - NS2
,
Number Sense and Numeration - NS3
,
Patterning and Algebra - PA1
,
Patterning and Algebra - PA2
]
MAP4C
[
Mathematical Models - MM1
,
Mathematical Models - MM2
,
Mathematical Models - MM3
]
MAT1L
MAT2L
MBF3C
[
Data Management - DM1
,
Data Management - DM2
,
Geometry and Trigonometry - GT1
,
Geometry and Trigonometry - GT2
,
Mathematical Models - MM1
,
Mathematical Models - MM2
,
Mathematical Models - MM3
]
MCF3M
[
Exponential Functions - EF2
,
Quadratic Functions - QF1
,
Quadratic Functions - QF2
,
Quadratic Functions - QF3
,
Trigonometric Functions - TF1
,
Trigonometric Functions - TF3
]
MCR3U
[
Characteristics of Functions - CF1
,
Characteristics of Functions - CF2
,
Exponential Functions - EF2
,
Exponential Functions - EF3
,
Trigonometric Functions - TF3
]
MCT4C
[
Exponential Functions - EF1
,
Trigonometric Functions - TF3
]
MCV4U
[
Derivatives and Their Applications - DA2
]
MDM4U
[
Counting and Probability - CP2
,
Organization of Data For Analysis - DA2
,
Probability Distributions - PD1
,
Statistical Analysis - SA1
,
Statistical Analysis - SA2
]
MEL4E
MFM1P
[
Linear Relations - LR1
,
Linear Relations - LR2
,
Linear Relations - LR3
,
Linear Relations - LR4
,
Measurement and Geometry - MG1
,
Measurement and Geometry - MG2
,
Measurement and Geometry - MG3
,
Number Sense and Algebra - NA1
,
Number Sense and Algebra - NA2
]
MFM2P
[
Measurement and Trigonometry - MT1
,
Measurement and Trigonometry - MT2
,
Measurement and Trigonometry - MT3
,
Modelling Linear Relations - LR1
,
Modelling Linear Relations - LR2
,
Modelling Linear Relations - LR3
,
Quadratic Relations in y = ax^2 + bx + c Form - QR1
,
Quadratic Relations in y = ax^2 + bx + c Form - QR2
,
Quadratic Relations in y = ax^2 + bx + c Form - QR3
]
MHF4U
[
Characteristics of Functions - CF3
,
Exponential and Logarithmic Functions - EL2
,
Exponential and Logarithmic Functions - EL3
]
MPM1D
[
AG3
,
Analytic Geometry - AG1
,
Analytic Geometry - AG2
,
LR1
,
LR2
,
LR3
,
MG1
,
MG2
,
MG3
,
NA1
,
Number Sense and Algebra - NA2
]
MPM2D
[
AG1
,
AG2
,
AG3
,
QR2
,
Quadratic Relations - QR3
,
Quadratic Relations - QR4
,
T2
,
T3
]
Algebra
[
A-CED.1
,
A-CED.2
,
A-REI.6
]
Functions
[
F-BF.1
,
F-BF.3
,
F-IF.4
,
F-LE.1
,
F-LE.2
,
F-LE.3
,
F-TF.5
]
Geometry
[
G-C.5
,
G-C.8
,
G-C.9
,
G-GMD.3
,
G-GMD.4
,
G-GPE.4
,
G-GPE.5
,
G-GPE.7
,
G-MG.1
,
G-MG.2
,
G-SRT.11
]
Grade 1
[
1.NBT.4
,
1.OA.1
]
Grade 2
[
2.NBT.5
,
2.OA.2
]
Grade 3
[
3.NBT.2
,
3.NF.1
,
3.NF.3
,
3.OA.1
,
3.OA.5
,
3.OA.9
]
Grade 4
[
4-MD.3
,
4.MD.2
,
4.NBT.6
,
4.NF.3
,
4.OA.1
]
Grade 5
[
5.MD.1
,
5.MD.3
,
5.MD.4
,
5.MD.5
,
5.NBT.6
,
5.NF.1
,
5.OA.1
,
5.OA.2
,
5.OA.3
]
Grade 6
[
6.EE.1
,
6.EE.2
,
6.G.1
,
6.G.2
,
6.NS.1
,
6.RP.2
,
6.RP.3
]
Grade 7
[
7.EE.4
,
7.G.3
,
7.G.4
,
7.G.6
,
7.RP.1
,
7.RP.3
,
7.SP.2
,
7.SP.6
]
Grade 8
[
8.EE.1
,
8.EE.5
,
8.EE.6
,
8.EE.7
,
8.EE.8
,
8.F.2
,
8.F.3
,
8.F.4
,
8.F.5
,
8.G.5
,
8.G.7
,
8.G.9
,
8.SP.1
]
Practice
[
MP.1
,
MP.2
,
MP.3
,
MP.4
,
MP.6
,
MP.7
]
Statistics & Probability
[
S-ID.6
,
S-MD.4
]