Math PD For Your Earbuds
Guess what?
After years of putting it off, Jon Orr and I have finally launched the Making Math Moments That Matter Podcast on iTunes, Google Play, Spotify, YouTube, & More!
You might not know this about us, but we are both avid podcast listeners. From podcasts on education to investing tips for the likes of applications seen in this stash review for example, and also real estate to psychology, podcasts are what we listen to in our cars while we commute, as we are running or at the gym, and when flying to and from our next workshop.
Podcasts are our "go to" tool for learning pretty much anything because we can bring it with us wherever we go on our phones, tablets, and computers to learn "on the run" rather than having to carve out time in our busy day to sit down and read. We use podcasts to find a good etoro review, find out about new scientific discoveries, learn about better teaching techniques, and so much more!
Pairing your Enacfire wireless headphones with your device of choice to listen to your favorite podcast or song anywhere you please is one of the simple pleasures in life that enhances each and every day.
If you live and breathe podcasts like we do, the idea of podcasting is no doubt an enticing one. If you wish to get behind the mic and share your thoughts and ideas with the world, it's never been easier. You may want to read up on tips to improve your podcast rankings before you set out on this endeavor so you won't be uploading your episodes to an audience of precisely no one.
Best of all, podcasts are 100% FREE! (We knew you'd like that!)
Now that the Making Math Moments That Matter Podcast has officially launched on iTunes, Google Play, Spotify, YouTube, Stitcher, RadioPublic, and many others, we can now offer Moment Makers like yourself another easy way to reflect on your teaching practice and plan intentionally how you might use the Making Math Moments 3-Part Framework in your next lesson.
Whether you're an avid podcast listener like Jon and I or still scratching your head wondering what we're talking about, you can access the Making Math Moments That Matter Podcast on pretty much any platform by simply searching "Making Math Moments That Matter" on that platform, or by clicking on the desired short-link below:
In the first handful of episodes, we dive into the Making Math Moments That Matter 3-Part Framework, but then we engage in some conversations with math educators from around the world in a segment we call a "Math Mentoring Moment" where our guest brings forward a challenge or struggle that we all experience at times and we work together to try and come up with a plan to overcome them. Finally, we also have some amazingly awesome Math Moment Makers we'll be bringing on the show from the math education space. Be sure not to miss any of it!
Regardless of which platform you decide to use, we would so appreciate if you SUBSCRIBED and left us an honest review to help us reach as many math educators as possible. We truly appreciate you!
We can't wait to hear what you think!
WANT TO LEARN HOW TO TEACH THROUGH TASK?
Download our Complete Guide to successfully implementing our Make Math Moments 3-Part Framework in your math class!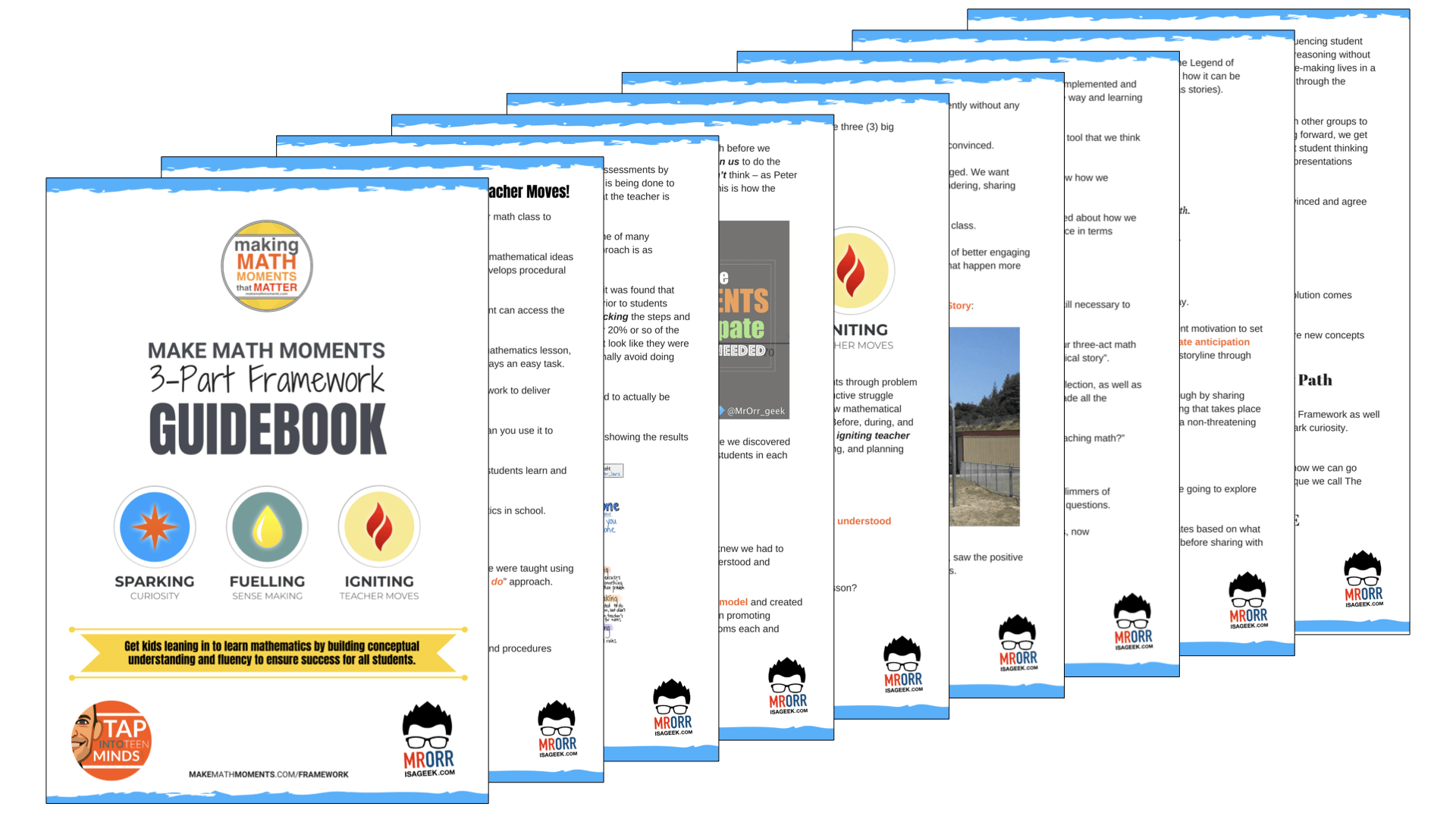 Share With Your Learning Community: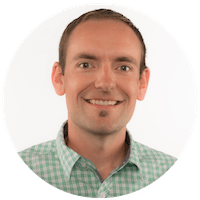 I'm Kyle Pearce and I am a former high school math teacher. I'm now the K-12 Mathematics Consultant with the Greater Essex County District School Board, where I uncover creative ways to spark curiosity and fuel sense making in mathematics. Read more.
Read More From The Blog
---
Not What You're Looking For?
Search By Criteria: