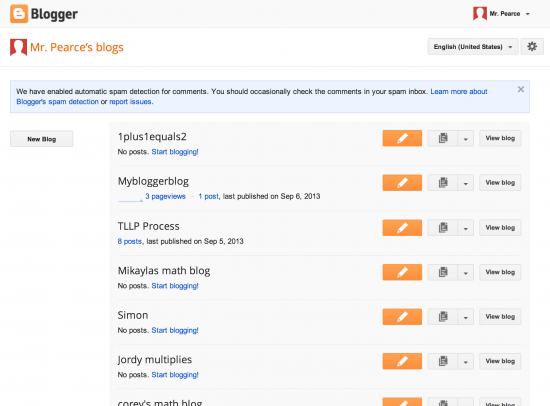 Although most who have experience setting up a digital classroom are aware that it takes time, I seem to forget this with every new semester. It is a frustrating process, because the first week of school seems to focus on learning the technology and creating an effective digital classroom workflow. Today was our fourth day of school and at the end of class, I felt like there wasn't much accomplished this week.
Focusing on the long-term gains
I really had to take a second to reflect and realize that the time spent this week was an investment to make the learning easier in the long-run. In a way, a teacher introducing 1:1 iPads in their classroom for the first time have an advantage. They are likely lacking a bit of confidence in how to best utilize these devices and would probably do much more hand-holding. Looking back at this past week, I feel that I may have thrown too much, too quickly at the students.
From Google Drive to Blogger – Too much, too fast?
Over the course of four classes and 300 minutes total, students were exposed to Google Drive shared folders and saving documents to their accounts, annotating PDF files in GoodNotes, Blogger accounts and the creation of their individual blogs and even Dan Meyer's "Hot Coffee" real world math problem as well as other introductory tasks. Not too shabby, when I really sit back and think about it. However, my expectation to cover more content could not be met.
Note to self: take it slow
What I hope I have learned from this past week is that I need to take it slow. If I put myself in the shoes of the inexperienced iPad user, I quickly realize that tossing all of these new ideas is the same thing as trying to pack too many curriculum expectations into a single lesson. While some students may have an iPod Touch, iPhone, iPad or other mobile technology, they are likely not utilizing the tools I am introducing to them and some might be using an iPad for the first time.
While I am very proud of the leaps and bounds my students have made to begin creating quality work and sharing it with the world, I hope I haven't discouraged anyone in the process by moving too quickly.
My goal for next week will be turning the focus to the math and when students feel ready, we will allow students to attempt their first posts on their individual math blogs. More to follow on this!
WANT TO LEARN HOW TO TEACH THROUGH TASK?
Download our Complete Guide to successfully implementing our Make Math Moments 3-Part Framework in your math class!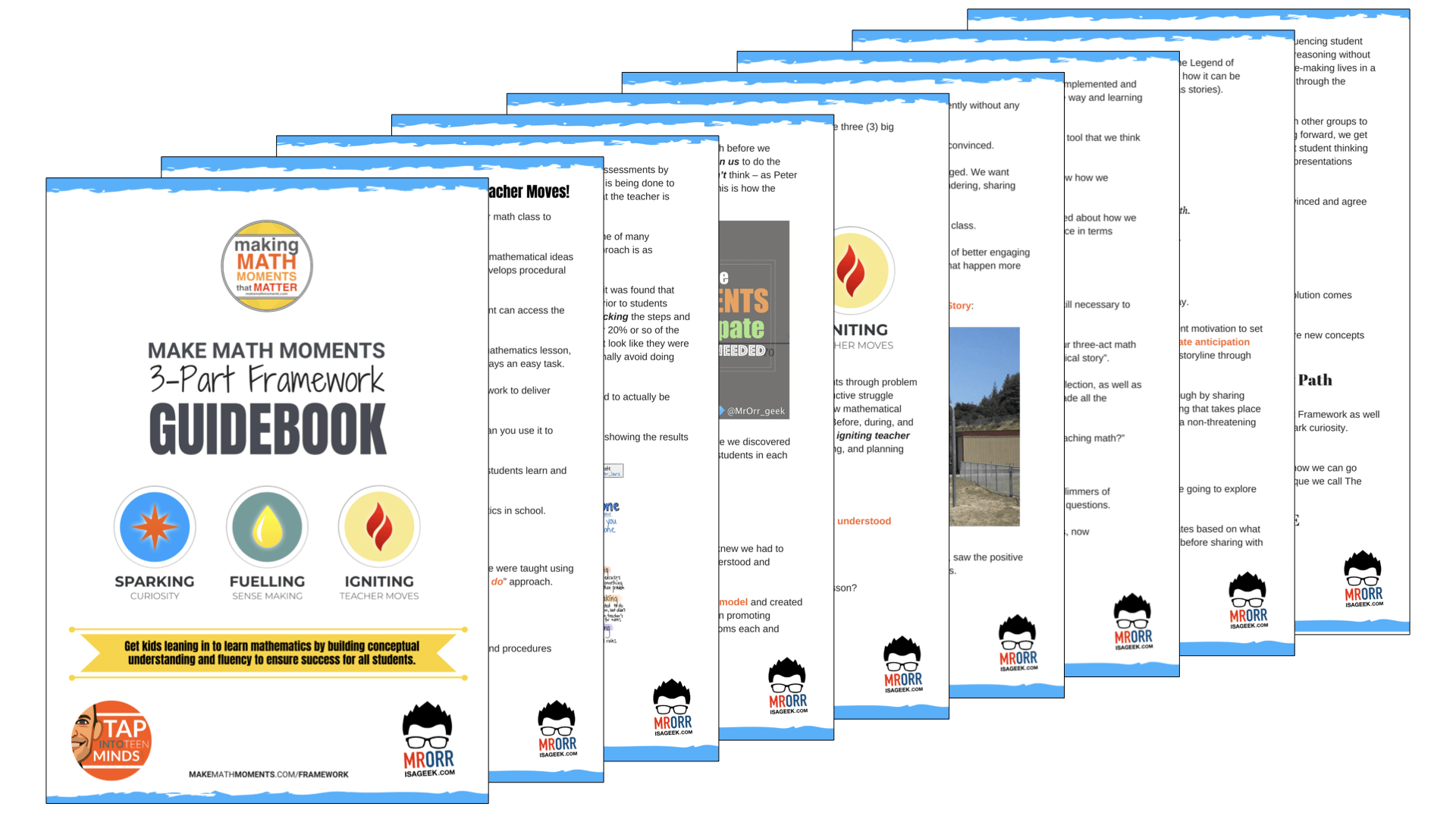 Share With Your Learning Community: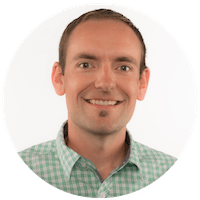 I'm Kyle Pearce and I am a former high school math teacher. I'm now the K-12 Mathematics Consultant with the Greater Essex County District School Board, where I uncover creative ways to spark curiosity and fuel sense making in mathematics. Read more.
Read More From The Blog
---
Not What You're Looking For?
Search By Criteria: