Tap Into Teen Minds Apple iPad Deployment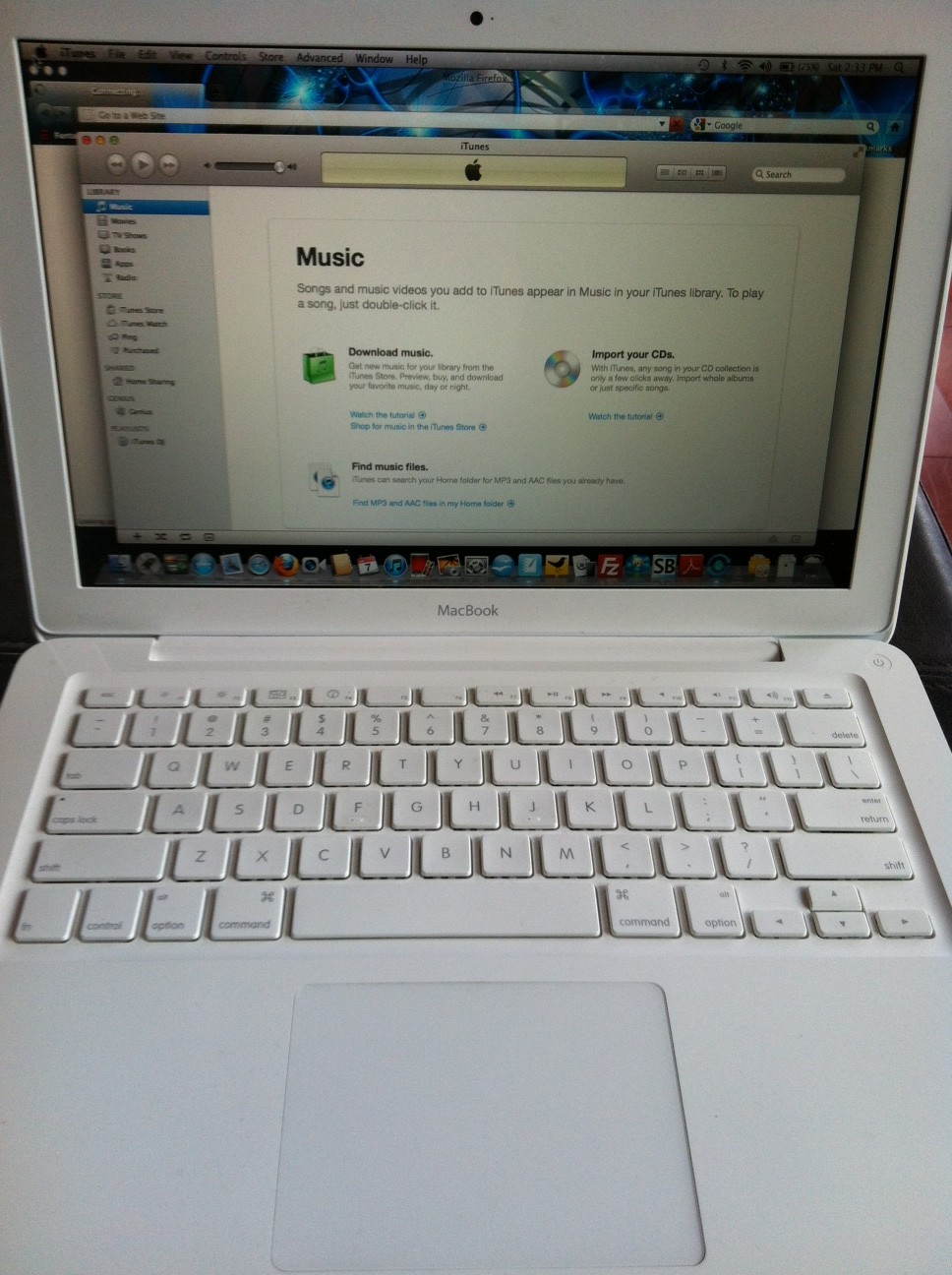 This past summer, I spent hours researching to find a tablet that could offer the same experience (or better) that the iPad could offer as well as a file system which would be accessible like that of a typical netbook or laptop. The time could have been put to much better use; maybe relax in the sun, read a book related to something other than technology, or even teach Paisley the Bull-Puggle a new trick because in the end this "ideal" tablet does not exist. Yet.
After deciding on a class set of iPad 2 devices, I then needed to determine how I was going to charge, sync, and store all 30 devices. The selection of charge solutions was much smaller and all were overpriced, so the Apple recommended Bretford Power Sync Cart was the selection for a whopping $2500. Although I'm pleased with the cart, I still prefer to pretend that there is one less zero on the end of that price tag and felt some comfort knowing that all the research required on the budget side of things for this project was complete. That was until I went to purchase the devices and sync cart to find that only Apple computers can simultaneously sync all 30 iPads.
What did this mean for me? Back to Google to research on a laptop site or two to find out if there was any truth to this claim by the Apple sales rep.
After quite a bit of digging, I didn't find too much information to shed some light on this issue. A few claimed that a PC could only sync 6 or 7 iPads at the same time. I still do not have a confirmation on this topic because I went on the safe side and used the very last of my budget to purchase the recently discontinued white MacBook.
I know some of you are probably wondering why I couldn't just use the laptop I already have. It's because it's been to the repair shop one too many times. We all know the feeling when we head to the Computer Technicians site and look into how much it will cost to repair our laptop. It gets fixed but then you drop it again, or spill water on it, or get a virus; and at some point, you need to cut your losses and just buy a new one. Or, a discontinued one in my case!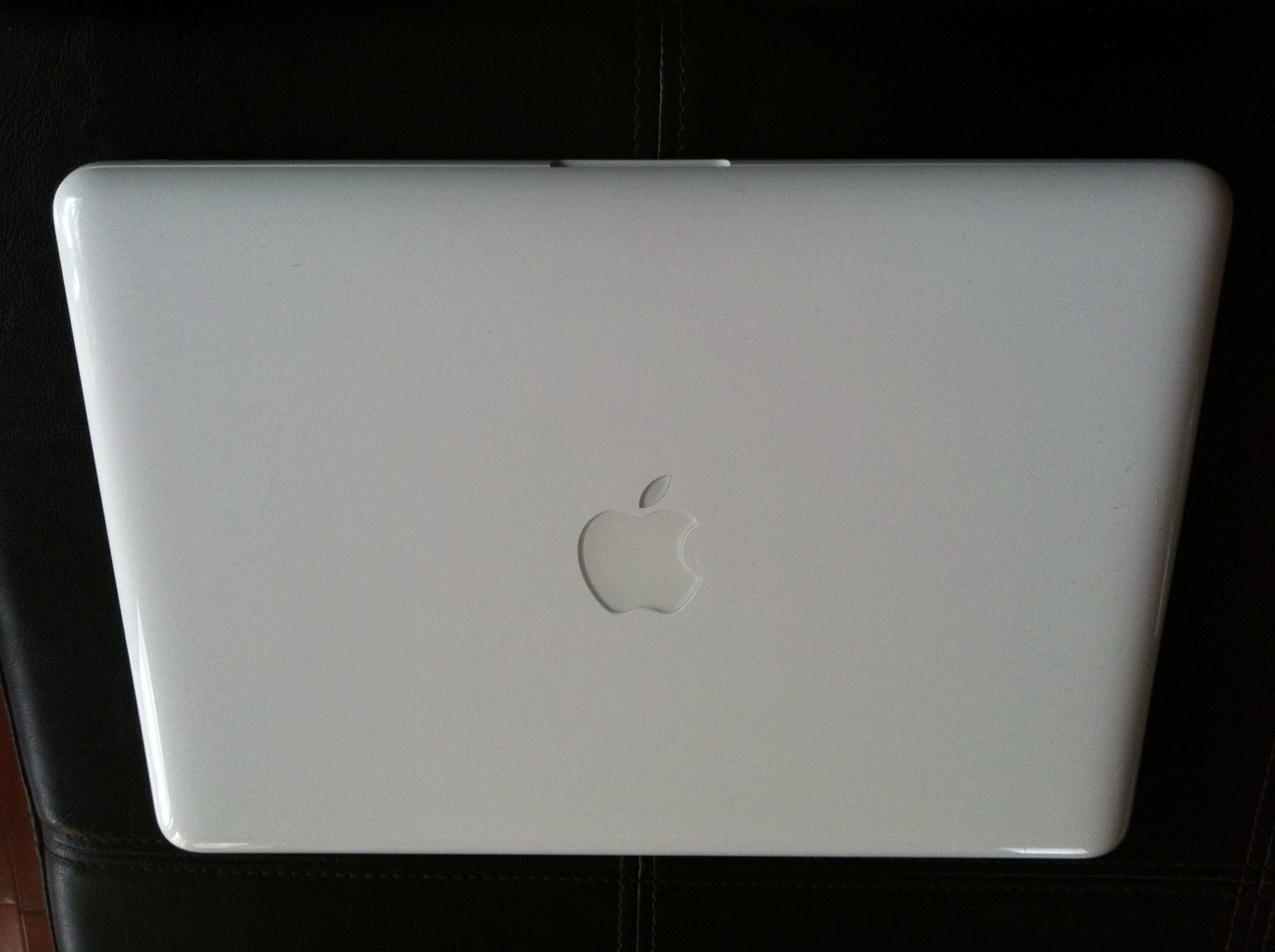 MacBook Specs:
Processor: 2.4 GHz Intel Core 2 Duo
Memory: 2 GB 1067 MHz DDR3 of Ram
Graphics: NVIDIA GeForce 320M 256 MB
Operating System: Mac OS X Lion 10.7.2
Being a tech-geek, I was quite excited to finally have an Apple MacBook in my possession for the time being. Once it arrived, I immediately enjoyed the products solid casing and the smooth keyboard. Multiple finger gestures on the trackpad were a huge benefit, but I thought that my wrists may eventually hurt if I used it too long (carpal tunnel might kick in, requiring treatment with something like a kinesiology tape wrist). *UPDATE OCT 15th, 2012 – I quickly fell in love with the Mac OS X Lion operating system and eventually purchased my own new 15″ Apple MacBook Pro Retina model.
Overall, I enjoyed the setup of the MacBook running Mac OS X 10.7.2, but missed many of the Windows features that I have grown to know and rely on. I'm sure that it was more because I was being taken outside of my technological comfort zone. I also found that the 13″ white MacBook wasn't very fast, probably due to the 2 GB of ram when most other PC laptops come with a minimum of 4 GB and a less than average processor. Installing software was a bit of a pain, but later turned out to be just more Mac-ignorance on my part. The most difficult part of my initial MacBook experience was the incompatibility with some newer software versions. My most important piece of software required for my work computer which projects my lessons on the board is SMART Notebook 10. For about a month the app would crash randomly until I downgraded to an older version, restricting me from new features that I would have enjoyed using.
I'm sure there are many Apple-lovers out there who probably think I'm insane as many of these issues could (and most likely are) as a result of growing up on a PC-based machine. As a result of my past computer background with Windows and my new experiences with the MacBook, I wish I had passed on the $999 MacBook and purchased a much more powerful Acer laptop with more Ram and a better processor for less than $500 at Best Buy. *UPDATE OCT 15th, 2012 – As mentioned previously, my new 15″ Apple MacBook Pro Retina model has recently replaced this $500 Acer laptop. I managed to sell it for about $250 and couldn't be happier.
While sticking with a PC-based computer for your iPad cart might not sync all iPads simultaneously, it may be the logical way to go if you have a tight budget. *UPDATE OCT 15th, 2012 – If I had to roll out another iPad cart in my school or board, I would definitely recommend a Mac with my overall experience thus far.
WANT TO LEARN HOW TO TEACH THROUGH TASK?
Download our Complete Guide to successfully implementing our Make Math Moments 3-Part Framework in your math class!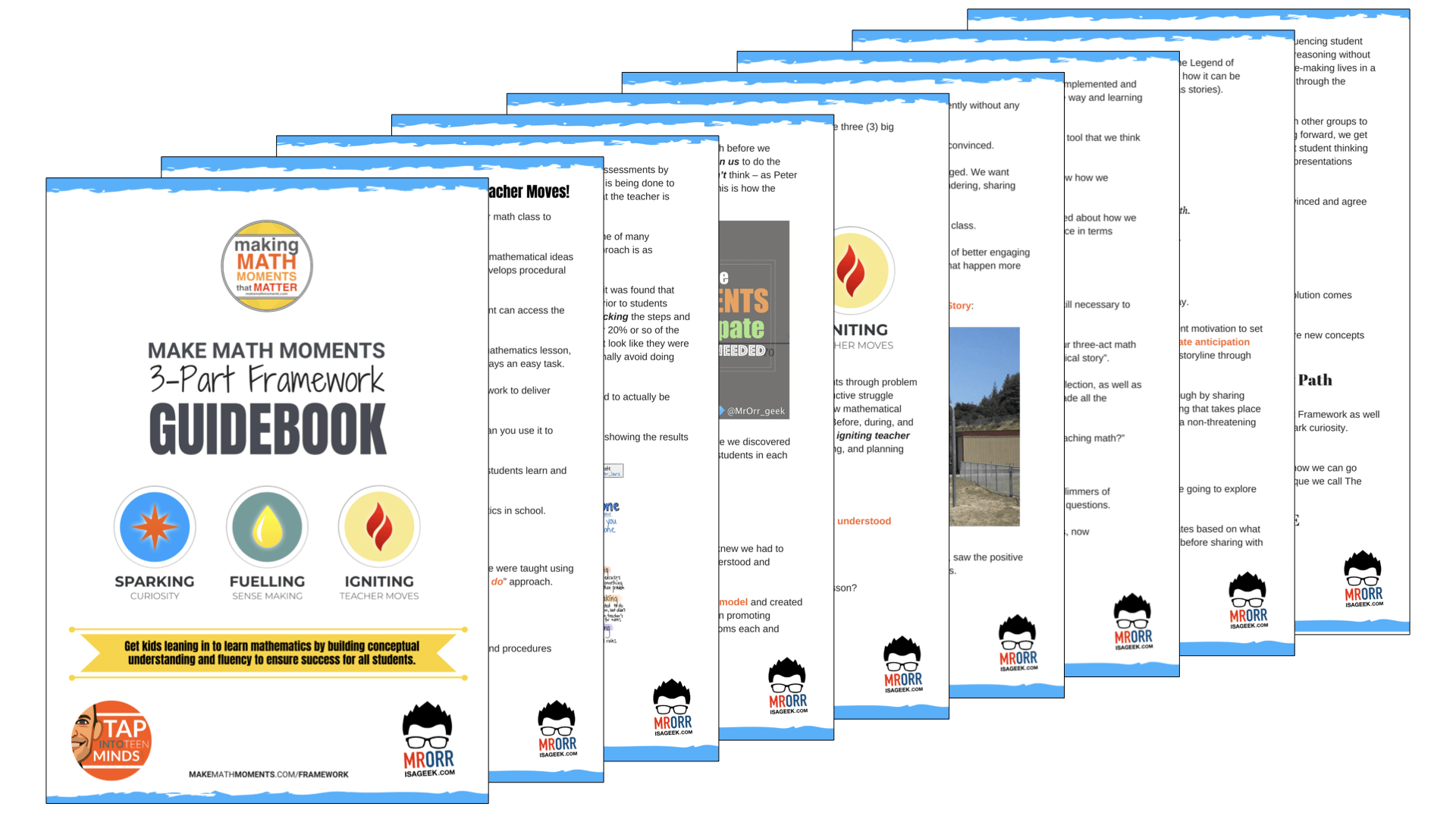 Share With Your Learning Community: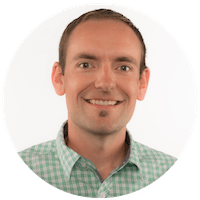 I'm Kyle Pearce and I am a former high school math teacher. I'm now the K-12 Mathematics Consultant with the Greater Essex County District School Board, where I uncover creative ways to spark curiosity and fuel sense making in mathematics. Read more.
Read More From The Blog
---
Not What You're Looking For?
Search By Criteria: