A Free Gamified Clicker Tool With Ready-Made Content!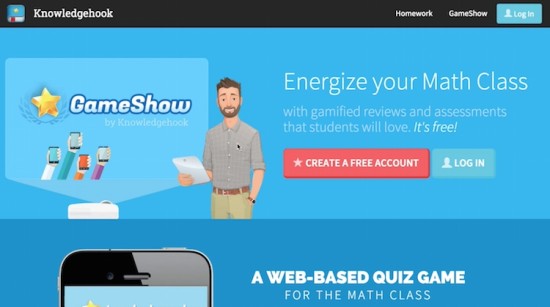 Knowledgehook's Gameshow Beta Tool is a FREE Gamified Online Assessment Tool that does more than what Google Forms, Socrative and Kahoot can do by pushing the bar up with level-up experience (XP) points as well as FREE content teachers can use to run ready-made gameshows or customize their own!
Since the introduction of Knowledgehook's beta version of Gameshow, I was immediately impressed with the look, feel and roadmap for this new tool to join the online formative assessment party.
Let's have a closer look…
See below for a quick written summary with screenshots of the experience:
Sign Up For a FREE Account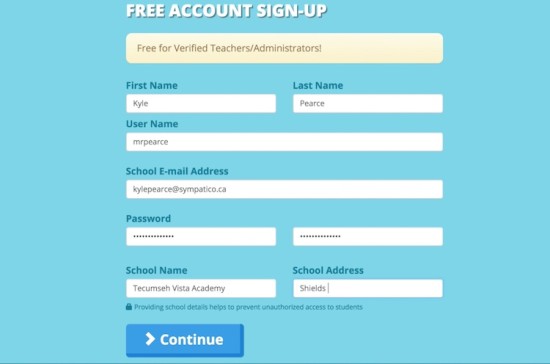 Signing up for a free teacher/administrator account was simple and painless. Only a few details including your school email address to avoid the possibility of students signing up as a teacher.
Pick Your Location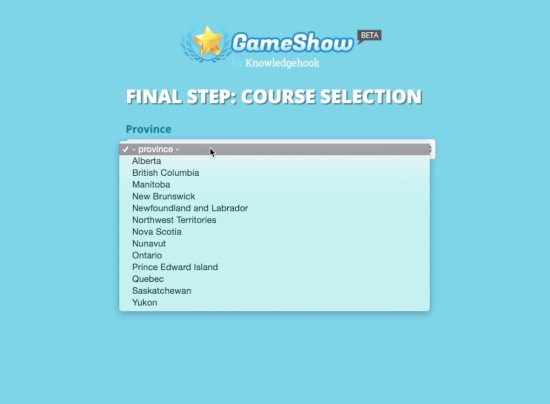 Pick your location. Initially, the tool focused on Ontario only, however they have since added content for much of Canada and the Common Core in the United States.
Select Your Courses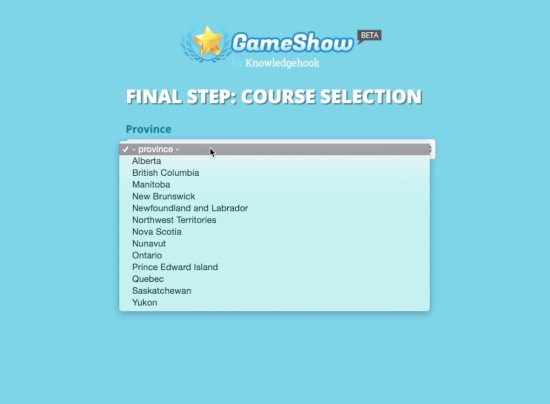 I'm unsure of the different course options available depending on your location. In Ontario, it appears that grades 3-10 math have been covered. If I was in another subject area, I would just select any courses (maybe all) and then move on. There is a custom gameshow creation tool where you can construct your own questions, so this tool will be useful regardless of whether you have selected your correct course.
Pick Course to Select / Customize Gameshows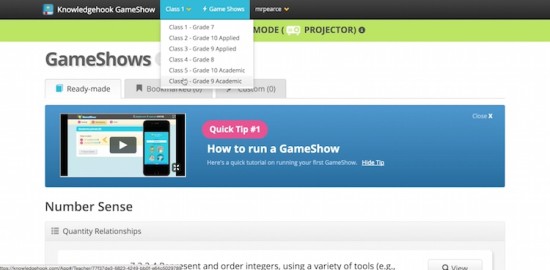 From here, you can now select your desired course from the pull down menu in the main navigation bar at the top of the screen.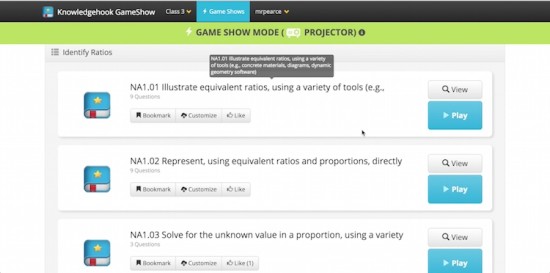 Click on the VIEW button to preview the questions, add them individually to a custom gameshow, or edit the questions directly.
Press PLAY to Start a Gameshow!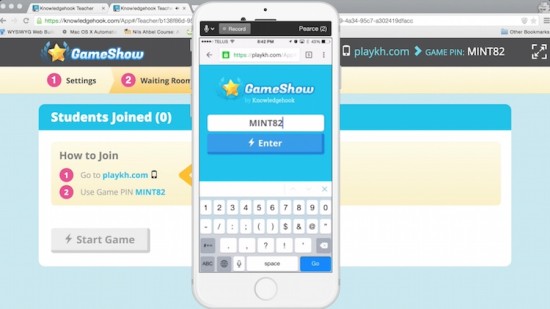 Press PLAY on a ready-made gameshow, or customize your own gameshow by interleaving content or creating your own problem sets.
Students head to playkh.com and enter in your gameshow room PIN to begin. No student accounts necessary – Just a device and a connection! However, I'd argue that having student accounts opens the door for a great deal of data that is useful for you in assessing where you should go next with your students.
Great Looking User Interface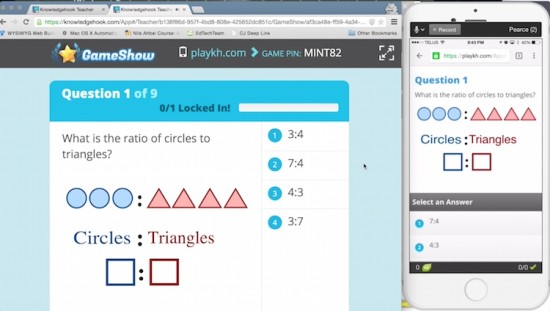 Using a minimalist and modern approach, the platform is appealing to the eye.
Gamified With Experience (XP) Points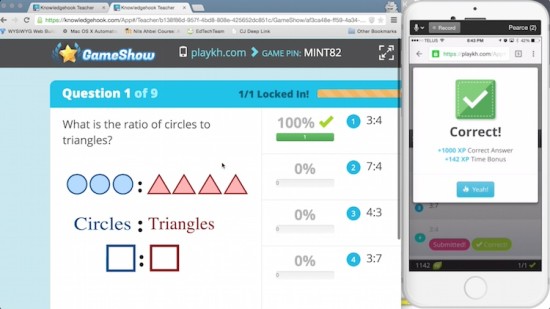 With all of the work that I've been doing on Gamifying my assessment practices this year, the experience points seem to fit in nicely with my thinking.
Create Custom Gameshows With a Versatile Question Template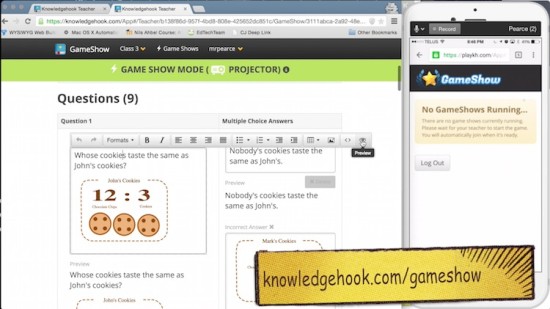 The custom gameshow and question creation tool is really versatile offering the most customization I've experienced thus far in the online assessment / clicker quiz market. I'm really excited to dig in and play with all of the options including HTML tags to add links and other great features.
Have You Tried Knowledgehook's Gameshow? What Do You Think?
Have you tried this new free online assessment tool? If so, let me know how it went for you!
WANT TO LEARN HOW TO TEACH THROUGH TASK?
Download our Complete Guide to successfully implementing our Make Math Moments 3-Part Framework in your math class!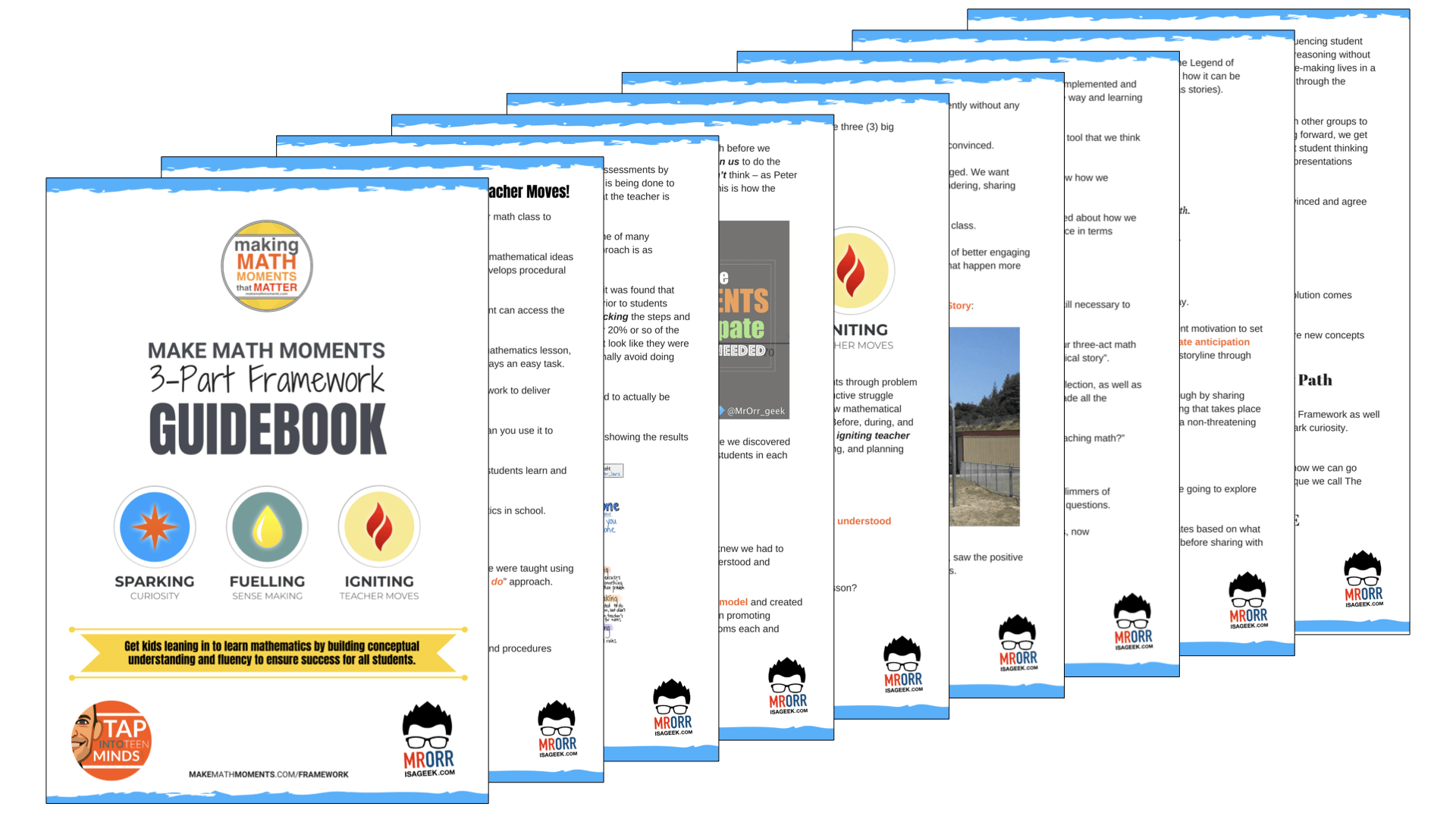 Share With Your Learning Community: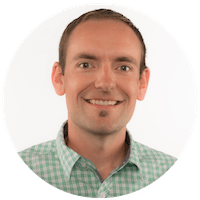 I'm Kyle Pearce and I am a former high school math teacher. I'm now the K-12 Mathematics Consultant with the Greater Essex County District School Board, where I uncover creative ways to spark curiosity and fuel sense making in mathematics. Read more.
Read More From The Blog
---
Not What You're Looking For?
Search By Criteria: