Type of App:
Assessment and Evaluation
Interaction
SOCRATIVE 2.0
Engage, assess and personalize your class with Socrative.
Educators can initiate formative assessments through quizzes, quick question polls, exit tickets and space races all with their Socrative app. Socrative will instantly grade, aggregate and provide graphs of results to help you identify opportunities for further instruction. Save time and visualize student understanding when it matters, now!
To get started using Socrative, register for a Socrative account.
Features:
•Visualize student understanding
•Ask multiple choice and true/false questions
•Ask open-ended questions and vote on the results
•Create your own quizzes
•Share quizzes with other teachers
•Give end of class exit tickets
•Play games with our space race!
•View students results in real time
SUPPORTED BROWSERS / DEVICES –
Socrative also works on every browser: including Firefox, Chrome, Safari and Internet Explorer.
Use any Web Enabled device: including Smartphones, Tablets, Laptops and Desktops
---
Share With Your Learning Community: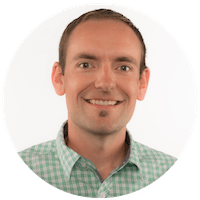 I'm Kyle Pearce and I am a former high school math teacher. I'm now the K-12 Mathematics Consultant with the Greater Essex County District School Board, where I uncover creative ways to spark curiosity and fuel sense making in mathematics. Read more.
Learn About Other Math Apps
---
Not What You're Looking For?
Search Math Apps By Criteria: