Type of App:
Blogging
Content Creation
Download the latest release of the official Blogger app, and start blogging on the go. With Blogger for iOS you can:
* Compose a post that you can save to draft or immediately publish
* View list of your saved and published posts
* Switch account/blog if you have more than one
* Embed an image from the gallery, or, by taking a picture directly from the app
* Add labels to your posts
* Add location information
With the Blogger app for iOS, you can quickly and easily publish posts to your blog wherever you are.
---
Share With Your Learning Community: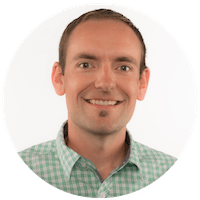 I'm Kyle Pearce and I am a former high school math teacher. I'm now the K-12 Mathematics Consultant with the Greater Essex County District School Board, where I uncover creative ways to spark curiosity and fuel sense making in mathematics. Read more.
Learn About Other Math Apps
---
Not What You're Looking For?
Search Math Apps By Criteria: