Type of App:
Assessment and Evaluation
Classroom Management
Create, edit, and collaborate with others on spreadsheets from your iPod, iPhone, or iPad with the free Google Sheets app. With Google Sheets you can:
* Create new spreadsheets or edit any that were created on the web or on another device
* Share spreadsheets and work together with others in the same spreadsheet at the same time
* Open, edit, and save Microsoft Excel files
* Get stuff done anytime — even without an internet connection
* Format cells, enter/sort data, view charts, insert formulas, use find/replace, and more
* Never worry about losing your work — everything is automatically saved as you type
* Protect your spreadsheets with a 4-digit passcode
---
Share With Your Learning Community: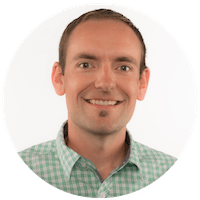 I'm Kyle Pearce and I am a former high school math teacher. I'm now the K-12 Mathematics Consultant with the Greater Essex County District School Board, where I uncover creative ways to spark curiosity and fuel sense making in mathematics. Read more.
Learn About Other Math Apps
---
Not What You're Looking For?
Search Math Apps By Criteria: