Type of App:
Interaction
Math Apps
This edition of Long Division Touch contains new features specific for classroom use. The core touch functionality is the same, but there are no in-app purchases. Thank you to all of the teachers who wrote asking for this version.
New Features:
*Create Activities – specify how many and what types of problems a student should work on.
*Control Problem Difficulty Level- configure the number of digits in the divisor so the problems are appropriate for your student's learning level.
*Available for the iPad only.
*No in-app purchases. Everything is unlocked.
Features that remain the same:
*Learn the mechanics of long division with a touch interface.
*Drag digits down, slide the decimal into the correct position, tap to identify repeating decimals.
Say you have 8)256. Drag 8 into '25' and find the correct multiple. Then drag the 6 down and finish the problem!
Lessons include:
Long Division Basics
Zero up top
Remainders
Decimals
Repeating Decimals
Decimal in the Divisor
Questions? Comments? Contact sean@regularberry.com for a real response.
---
Share With Your Learning Community: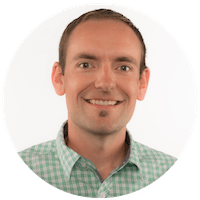 I'm Kyle Pearce and I am a former high school math teacher. I'm now the K-12 Mathematics Consultant with the Greater Essex County District School Board, where I uncover creative ways to spark curiosity and fuel sense making in mathematics. Read more.
Learn About Other Math Apps
---
Not What You're Looking For?
Search Math Apps By Criteria: