Type of App:
Note-Taking and Annotation
Presentation and Delivery
Read and annotate (markup) PDF documents. Annotations can be drawings, highlighting text, text notes, photos and stamps.
PDF files can be opened in neu.Annotate from any application that supports the "Open with…" menu command. This includes Mail, Safari, Box, Dropbox and many others. PDF files can also be imported using iTunes File Sharing, Dropbox, and WebDAV services.
Annotated PDF files can be shared via email as well as exported to iTunes and Dropbox. Individual pages can also be shared in PNG and JPG formats, in addition to PDF.
Features:
• PDF Document Reader
• Annotation
• Highlight text
• Add text notes
• Add free-hand drawing
• Add stamps
• Add photos
• Fill out and sign documents
• Insert Blank Pages
• Delete pages
• Rotate page orientation
• Organize documents using tags
• Rest your hand on the screen with the Palm Guard
• Magnifier
• Search documents (including text annotations)
• Create new PDF documents
• iCloud syncing between multiple devices
• Import/export from/to Dropbox, Box, WebDAV, iTunes
• Sort PDF documents by title, date create or date modified; ascending or descending
• Control feature restrictions
• Setup automatic document expiration actions
• Duplicate pages
• Duplicate documents
• Navigate document using table of contents (when available)
• Protect documents from modifications (lock/read only)
• Group / ungroup annotations
• Align annotations
• Arrange annotations top to bottom
• Easily rearrange document pages
• Image Editor
Please send comments and feedback to support@neupen.com
---
Share With Your Learning Community: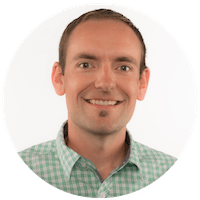 I'm Kyle Pearce and I am a former high school math teacher. I'm now the K-12 Mathematics Consultant with the Greater Essex County District School Board, where I uncover creative ways to spark curiosity and fuel sense making in mathematics. Read more.
Learn About Other Math Apps
---
Not What You're Looking For?
Search Math Apps By Criteria: