Type of App:
Math Apps
Yesterday, I came across Shape Lab by Shiny Things and was pretty happy to see an easy-to-use, exploratory app that allows students to draw and manipulate geometric shapes. The app uses shape recognition technology to allow the user to draw any shape by hand to quickly add geometric shapes that can be resized and customized easily. The backgrounds are also customizable to different types of grids such as centimetre grids and a customizable pen tool allows the user to label and jot down notes on the canvas.
I can see this app only getting better when they add features such as:
Snapping shapes to the grid;
A toggle switch to calculate perimeter and area;
Simple export tools to share work via email, camera roll and other apps;
If you've used the app, please share your experiences in the comments.
Full Summary From the App Store
Shape Lab is an open-ended sandbox app allowing students and teachers to explore shape and measurement concepts on the iPad. Using advanced shape recognition technology, Shape Lab allows students to draw, manipulate and investigate shapes directly on the screen.
Use Shape Lab for a range of classroom activities:
– Create pictures using shapes;
– Investigate and compose patterns and tessellations;
– Explore measurement, area, perimeter, fractions, congruence and angles;
– Use photos to discover shapes in the environment;
– And more!
Access lesson plans online and join the Shape Lab community to share your ideas. As we continue work on Shape Lab we want to ensure that it meets the needs of teachers and classrooms, so please get in touch and let us know how we can make this a better app for you!
Make static pencil-and-paper lessons a thing of the past and bring geometry lessons to life with Shape Lab!
Features:
– Create shapes and lines by drawing on screen
– Slide and rotate shapes
– Flip shapes horizontally and vertically
– Manipulate line lengths and angles
– Snap shapes together
– Use precise cutting tools to split shapes
– Choose from over ten preinstalled grid backgrounds, including centimetres, inches and isometric.
– Import your own photos and backgrounds
– Shape tray with ready made shapes
– Notes overlay
– Choose from six different shape colours
– Make shapes transparent
– Share documents with other devices
Coming soon:
– Measurement tools!
---
Share With Your Learning Community: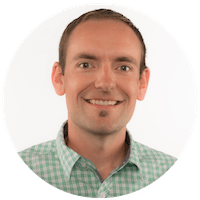 I'm Kyle Pearce and I am a former high school math teacher. I'm now the K-12 Mathematics Consultant with the Greater Essex County District School Board, where I uncover creative ways to spark curiosity and fuel sense making in mathematics. Read more.
Learn About Other Math Apps
---
Not What You're Looking For?
Search Math Apps By Criteria: