Type of App:
Math Apps
I love this app for young children. My daughter uses Endless Alphabet as well as Endless Numbers as a way to not only have some fun – and educational – screen time.
Watch as your kids grab numbers on the screen and hear them moan their name (i.e.: "one… one… one… one…") until you place it in the correct spot. Soon enough, your child will be doing simple addition and subtraction, while also doing some subitizing to boot!
From the App Store:
From the team at ORIGINATOR – the creators of the beloved Endless Alphabet, Endless Reader, and Sesame Street's Monster at the End of This Book…. Originator is a team of passionate artists and engineers dedicated to the best education+entertainment apps for kids.*
As a follow-up to Endless Alphabet, set the stage for early numeracy learning with Endless Numbers! Kids will have a blast learning number recognition, sequences, quantity, numerical patterns, and simple addition with the adorable Endless monsters. Each number features interactive sequences and equation puzzles with numbers that come alive, and a short animation that provides context and meaning to each number.
Features:
5 numbers are free to try with numbers in Number Packs available for purchase.
Delightful animations reinforce number recognition, quantity, and counting.
Interactive number puzzles reinforce basic numeracy skills.
Endless Numbers was designed with your children in mind. There are no high scores, failures, limits or stress. Your children can interact with the app at their own pace.
---
Share With Your Learning Community: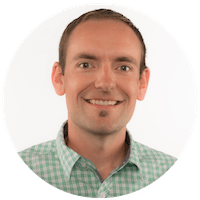 I'm Kyle Pearce and I am a former high school math teacher. I'm now the K-12 Mathematics Consultant with the Greater Essex County District School Board, where I uncover creative ways to spark curiosity and fuel sense making in mathematics. Read more.
Learn About Other Math Apps
---
Not What You're Looking For?
Search Math Apps By Criteria: