Tecumseh Vista Academy Extends Math iPad Project with 20 New iPad Minis
It has been approximately 18 months since our first set of 30 Apple iPads were ordered and delivered to Tecumseh Vista Academy through funding I received from the Ontario Ministry of Education Teacher Learning and Leadership (TLLP) Program and I'm happy to say we have come a long way. Being the only math teacher for our grade 9 students, it was exciting to have the opportunity to include all students in our 1:1 iPad Classroom. What started as a simple conversion from a TIPS4RM style three-part lesson on paper to a digital format, we have since incorporated other great tools such as iPad Mirroring via Apple TV and AirPlay, recording video in apps like Explain Everything to allow students to communicate their understanding, utilize the great features of Google Drive Forms and incorporate interactive math learning through apps like DragonBox, Algebra Touch and Khan Academy practice exercises.
High Level of Success in Mathematics – Could It Be the iPad Technology?
After achieving a high level of success both in credit accumulation and our grade 9 EQAO standardized testing scores, our administration at Tecumseh Vista Academy has invested in 20 iPad Mini devices to extend the project into our grade 10 classrooms.
We have been noticing that more and more students have been bringing their own iPads to school and thus the decision was made to purchase 20 iPad Minis instead of 30 with the anticipation that enough students would fall into the Bring Your Own Device (BYOD) category to make it work.
Out of the Box – iPad Mini Packaging
For educational institutions, it is wise to purchase your iPads in 10-packs as they are discounted
2,500 I wonder if we will be able to avoid purchasing another cart, but still maintain the security and easy syncing capabilities. Currently, I have been considering rigging up a classroom cabinet as an iPad storage closet. Running power and some iPad Mini adaptors will likely do the trick, but will the hassle of rigging this charge station be worth the while? How will I have to resort to syncing the iPads wirelessly? Time will tell.
I'd love to hear your iPad deployment experiences in the comment section below…
Memorization vs. Automaticity
What's The Difference?
Find out by downloading the 5-Page Printable Memorization vs. Automaticity Cheat Sheet to learn more! A ton of great learning to be had with this printable & sharable E-Book!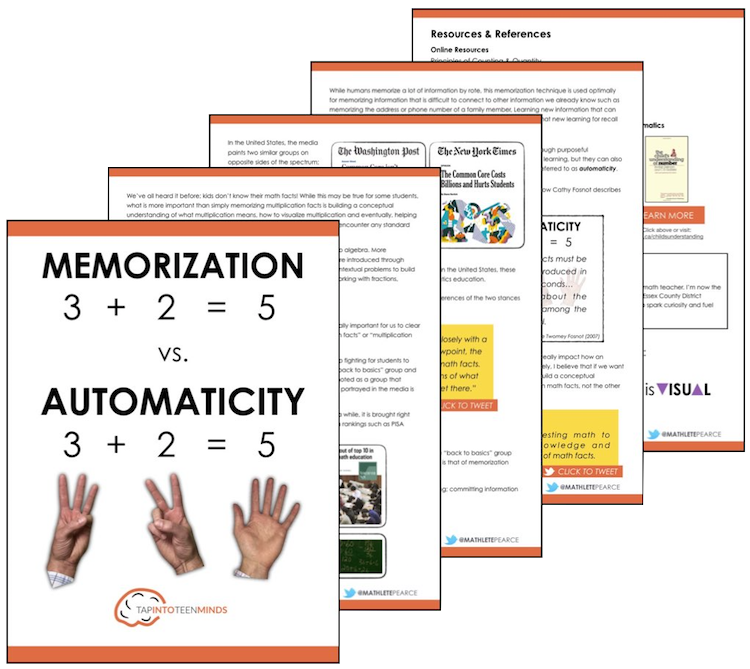 Share With Your Learning Community: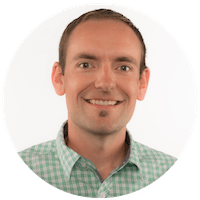 I'm Kyle Pearce and I am a former high school math teacher. I'm now the K-12 Mathematics Consultant with the Greater Essex County District School Board, where I uncover creative ways to spark curiosity and fuel sense making in mathematics. Read more.
Read More From The Blog
---
Not What You're Looking For?
Search By Criteria: