In a previous post, Google Docs & iPad 2 … What a beautiful combo, we discussed how to use Google Docs to easily create multiple choice assessments.  Although daily formative assessments at the beginning or end of a lesson is great, these Google Docs Forms can be used to collect all kinds of other useful information.  Here are some areas where I have put Google Docs to use for me:
Problems With Homework
As a math teacher, the beginning of a lesson often starts with taking up a question or two from the previous night's homework.  To quickly and easily get a grasp of which question caused the most problems for all students, a quick generic form can be made to easily determine which question(s) caused the most difficulty.  Having students raise their hands with the question they would like to look at is fine, but this method allows all students to voice their opinion of the work from the previous day.  Adding simple anonymous questions on a scale (1 = strongly agree, 5 = strongly disagree) such as "The Homework Last Night Was Difficult & Hard To Understand" can allow the teacher to quickly see if more focus must be given to the topic.
Homework Completion Spreadsheet
Using a Google Doc Spreadsheet and an iPad can allow the teacher to quickly check student progress on a daily basis and record the information in a public spreadsheet.  Each of my classes has a sheet within a Google Doc Spreadsheet which lists student numbers and homework checks, forms/money which must be returned to school, tests which need to be signed by parents, etc. which can be viewed by the students & parents via the course website.  All edits are updated instantly online, making this a painless way for the teacher to keep the student & parents informed.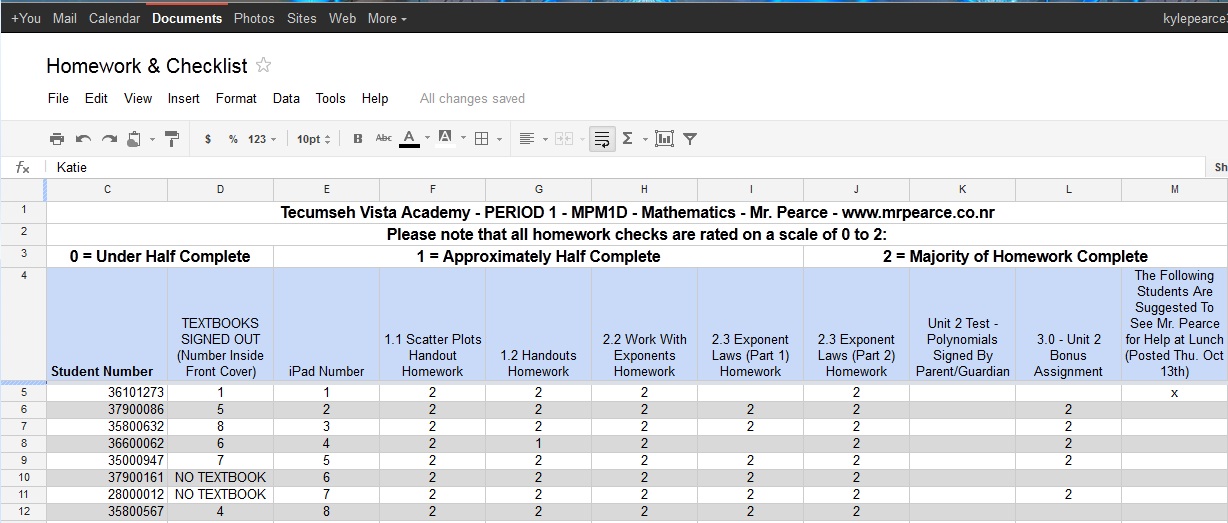 Survey Student Understanding / Confidence in Your Course
Periodic surveys to gather data throughout each Unit of your course can get you valuable information regarding how confident students are feeling in your course.  Just because students aren't asking questions does not necessarily mean students understand content!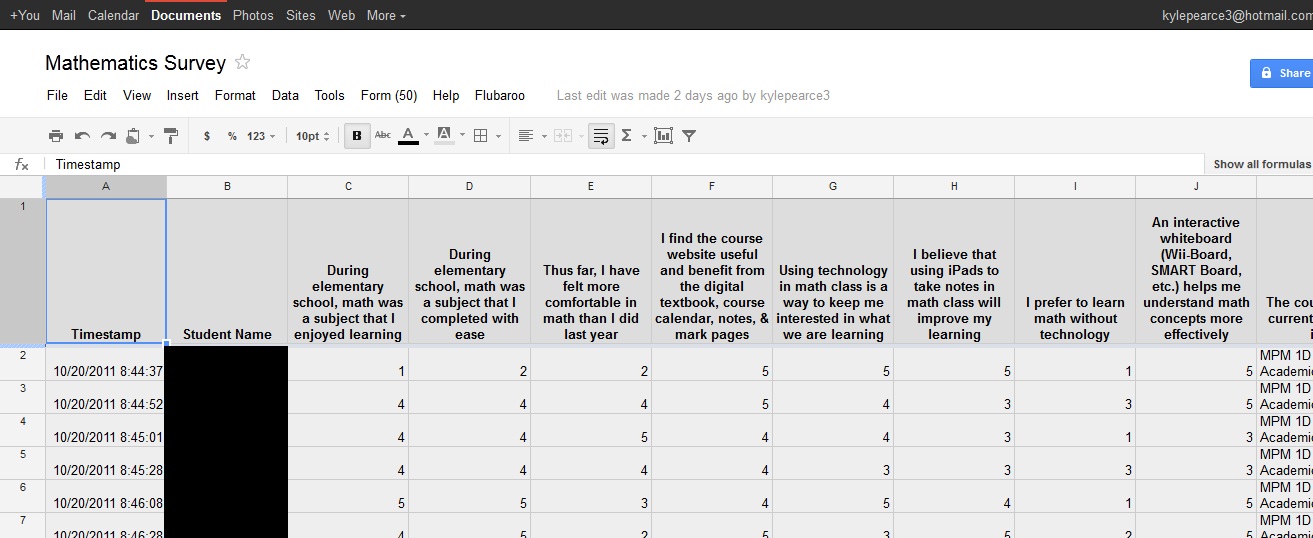 Hopefully these ideas will inspire you to use the free Google Docs tools available to you in order to make your classroom a better place to teach and to learn.

WANT TO LEARN HOW TO TEACH THROUGH TASK?
Download our Complete Guide to successfully implementing our Make Math Moments 3-Part Framework in your math class!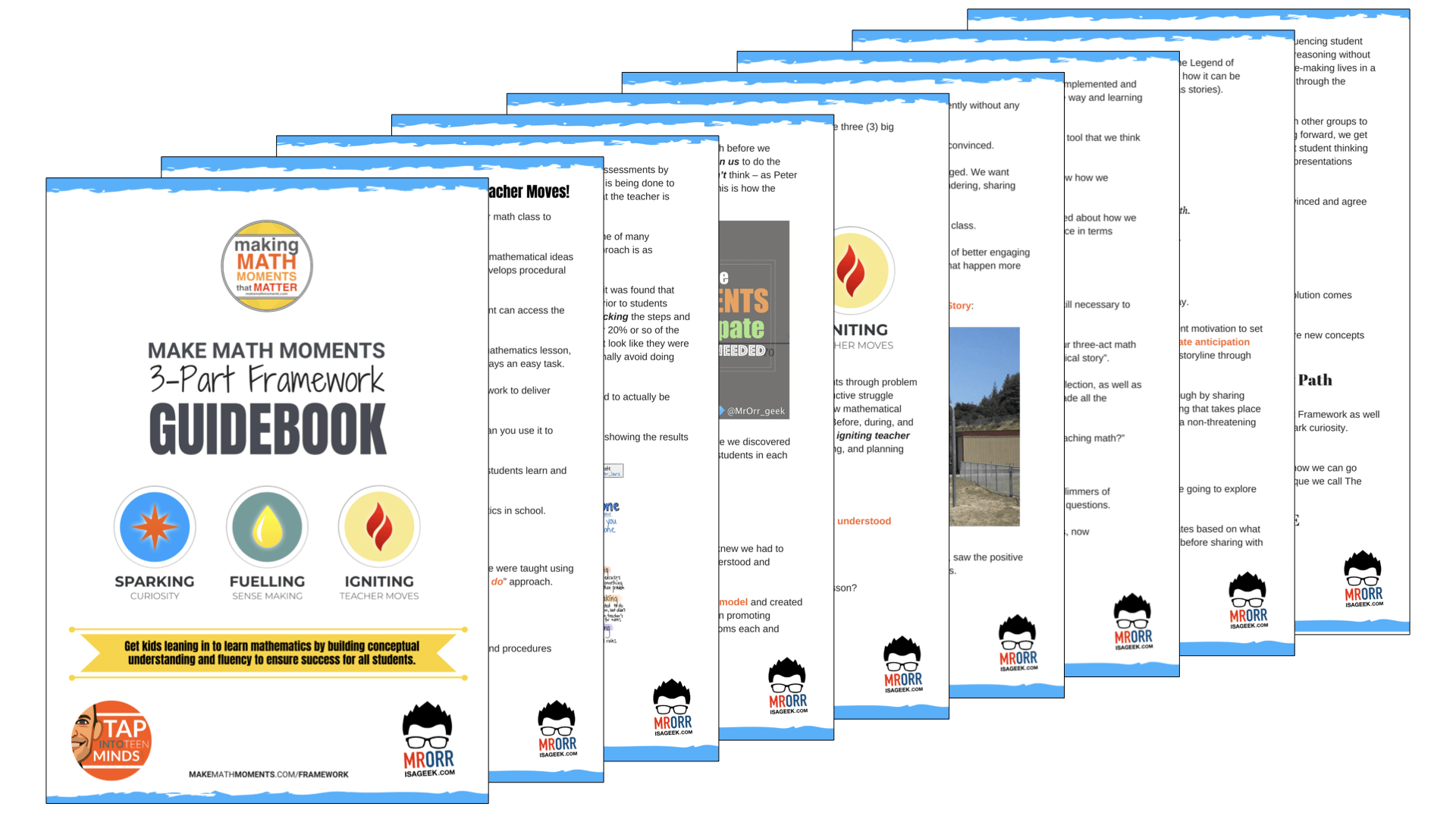 Share With Your Learning Community: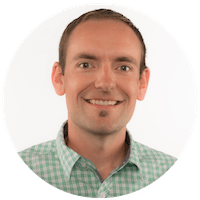 I'm Kyle Pearce and I am a former high school math teacher. I'm now the K-12 Mathematics Consultant with the Greater Essex County District School Board, where I uncover creative ways to spark curiosity and fuel sense making in mathematics. Read more.
Read More From The Blog
---
Not What You're Looking For?
Search By Criteria: