Kosella Aponyo Click & Spigen Kuel H10 iPad Stylus Pens
In a previous post, I discussed my findings regarding iPad stylus pens and their quality. In my experience, I noticed that cheaper iPad stylus pens purchased from eBay and other suppliers out of China for approximately a dollar each would fall apart after a very short time. After some time, I came across some good iPad stylus pen options, I'm starting to believe a fine tip option does not exist.
Kosella Aponyo Click Stylus – A Good Option
On my search for a fine tip iPad stylus pen that would be durable for my Tap Into Teen Minds iPad project, I was contacted by someone at Kosella who shipped me The Aponyo Click stylus by Kosella. It is a fabric tip iPad stylus and offered a very enjoyable stylus writing experience on the capacitative iPad 2 screen. While it was not a "fine tip", it did however allow me to write without much effort and I used it for approximately 6 months teaching directly from my iPad and Splashtop 2 Remote Desktop. I would definitely recommend this stylus as an option since it was very durable, but the thicker tip does not provide the fine tip writing that many search for in an iPad stylus.
Rubber Tip iPad Stylus: Spigen SGP Kuel H10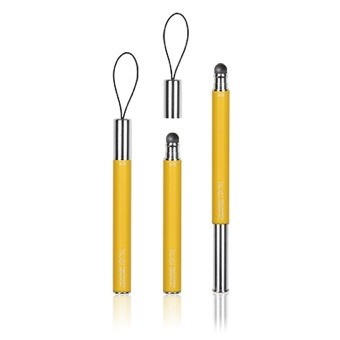 After an elementary colleague, Craig Guthrie, had purchased a few of the Spigen SGP Kuel H10 iPad stylus pens, I asked him to order me one as well. Much like the Kosella Aponyo Click stylus, the Spigen SGP Kuel H10 had a price tag of $12.99 through Amazon. Although this was much more expensive than the previous class sets of stylus pens I had purchased in the past, the writing experience was excellent. The weight of the pen felt like quality and the rubber tip allowed for more detail when writing.


Spigen SGP Kuel H10 iPad Stylus – Students Love the Feel
Like the Aponyo Click iPad stylus I had been using to present my lessons via the iPad, the Kuel H10 stylus pens had a great feel. The tips were rubber and not fine tipped like most would like, but they felt smooth on the iPad screen – even with a plastic screen protector on the tablets. After ordering a class set of Spigen SGP Kuel H10 iPad stylus pens for use in my mathematics classroom, my students instantly raved about how great the pens were. Students actually wanted to order their own so I arranged to order 15 more through Amazon to save students on shipping them individually.
Spigen SGP Kuel H10 – Great Feel, But Can't Handle 6 Hours a Day
Having 75 students trek through my classroom on a daily basis to use the iPads and Spigen SGP Kuel H10 stylus pens, it wasn't long before some of the rubber tips began to develop small holes or rips. Some of the pens even began to have other issues, like the extension which allows for the pen to be made another inch longer would fall out.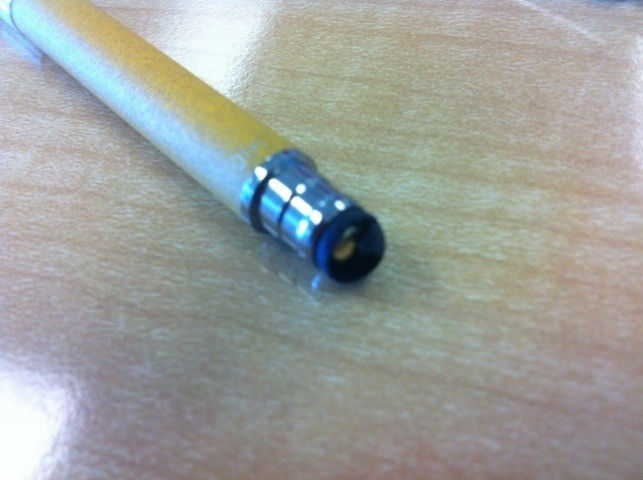 It became clear that a rubber tip iPad stylus pen would not be able to take the daily abuse required for a mathematics classroom with so many different people using them each day. After contacting Spigen SGP about the Kuel H10 stylus pens developing holes or rips, they immediately offered to exchange or refund the cost of the pens due to the defects. They stated that these rips were not characteristic of their stylus pens and they would look into the manufacturing process to determine if there was some sort of issue with these particular pens.
The students who ordered their own Kuel H10 stylus pens are still raving about them and have not had any issues with holes or rips. I am convinced that iPad stylus pens are just an item which should not be ordered for an entire class, but rather ordered for each individual student to take care of.
Verdict: Both the Kosella Aponyo Click & Spigen SGP Kuel H10 Get The Job Done!
While I've learned that ordering a class set of any iPad stylus pen is not a great idea, I do still have my own Kosella Aponyo Click and Spigen SGP Kuel H10 iPad stylus pens which are used on a daily basis and allow me to write effortlessly on my iPad 2.
Where Can I Get A Fine Tip iPad Stylus Pen?
They don't exist! I've learned through research that since the iPad has a capacitative screen, the screen requires a certain amount of surface area making contact with the screen to detect a "touch." Fine tipped stylus pens would not work on the screen since there would only be one point of contact with the screen. This is why you see so many iPad stylus pens with rubber tips and why there are so few fine tipped stylus pens.
BEWARE: I found a fine tip iPad stylus and ordered a class set, but they did not work due to the capacitative iPad screen. The lack of surface area on the stylus made the pen effectively useless.
Have an iPad stylus that you'd like to suggest to our readers? Comment below!

WANT TO LEARN HOW TO TEACH THROUGH TASK?
Download our Complete Guide to successfully implementing our Make Math Moments 3-Part Framework in your math class!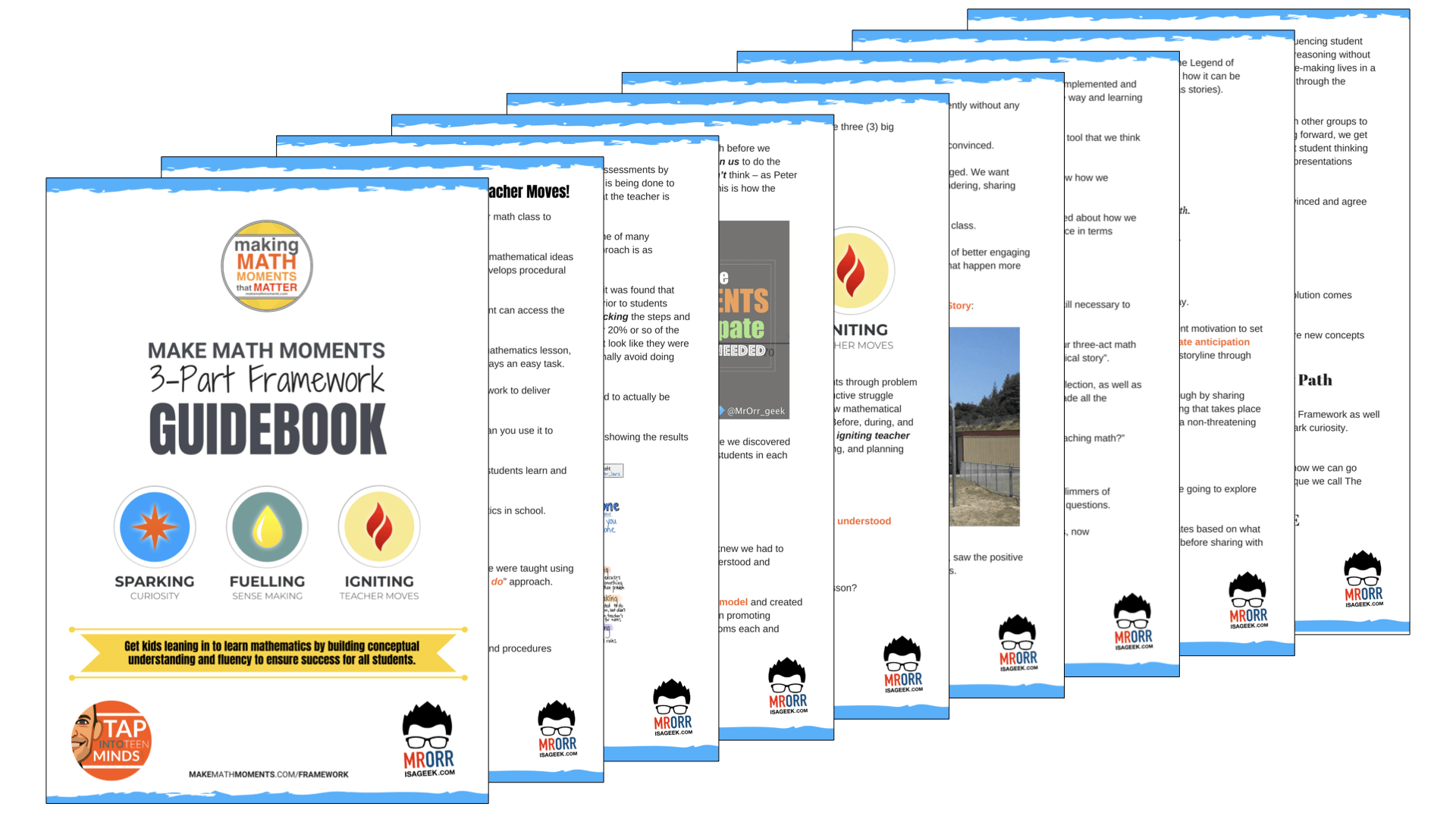 Share With Your Learning Community: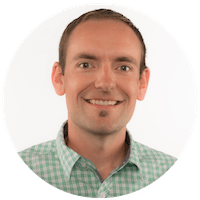 I'm Kyle Pearce and I am a former high school math teacher. I'm now the K-12 Mathematics Consultant with the Greater Essex County District School Board, where I uncover creative ways to spark curiosity and fuel sense making in mathematics. Read more.
Read More From The Blog
---
Not What You're Looking For?
Search By Criteria: