Assess, Evaluate and Document All Digitally With Google Apps
Recently, I wrote a post summarizing and sharing my modification of the work shared by Alice Keeler & Jon Orr involving gamifiying standard based grading. Since I wrote that post, I have added a few new features to the Google Sheet I shared and have integrated a pretty convenient digital workflow to collect, review, assess and provide feedback in a timely fashion to my students.
Check out a quick screencast that outlines the work below. Don't have time to watch? Check out the screenshots and brief descriptions below.
Digital Workflow: Collecting, Assessing and Providing Timely Feedback
Students Submit Work Saved in Google Drive via a Google Form
Students can submit work via a link to a Google Form called a Digital Dropbox (thanks again, Alice) on their individual skill evidence website: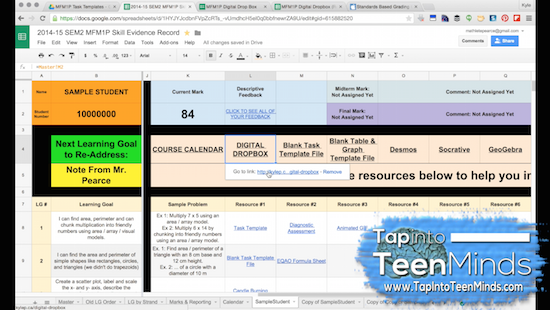 Filling In The Digital Dropbox Google Form
Students submit their name, course, and other details about the work they are submitting.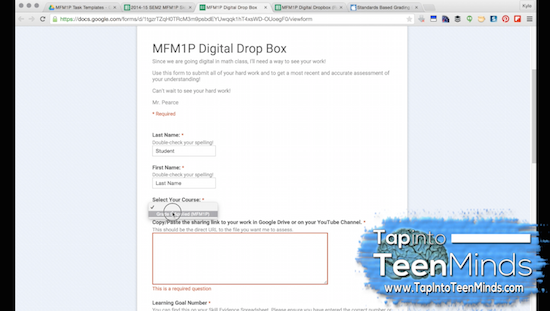 Students Copy The File Share Link from Google Drive
Students will jump into their Google Drive and copy the share file link. This can be done with any device including an iPad, Chromebook, Desktop/laptop, or smartphone. Students must either make the file accessible to those with the link or put it in a shared folder that the teacher has access to in order to be able to view the file.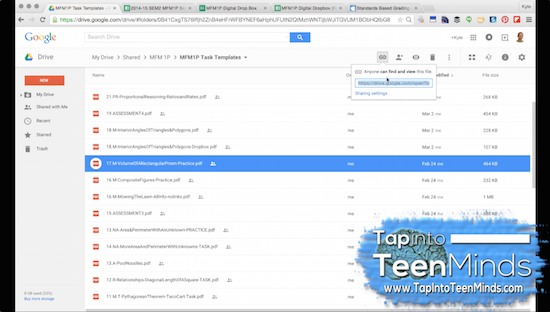 Paste File Share Link into the Digital Dropbox Form
Students will paste the share link into the form.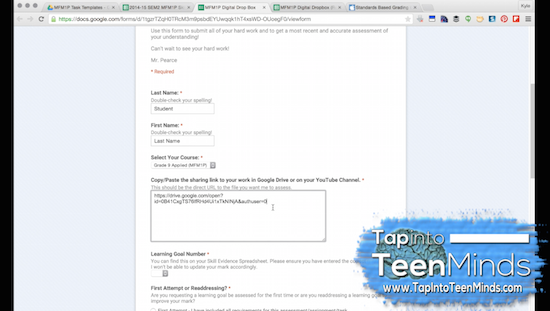 Access File by Clicking on Shared Link from the Form Responses Sheet
Teachers can then click on the link submitted via the Digital Dropbox Google Form in order to view the sheet and assess.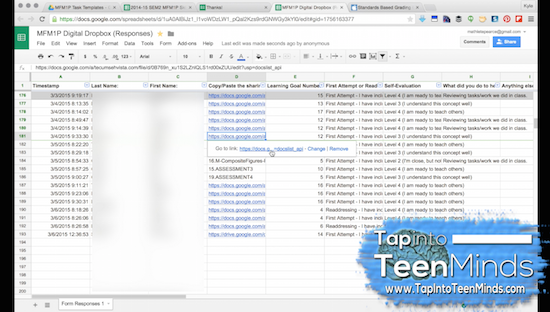 On a PC/Mac, Use Google Chrome and Open In DocHub
Using Google Chrome as your browser on any desktop/laptop, open the PDF file in DocHub which is a free Google Chrome/Drive extension.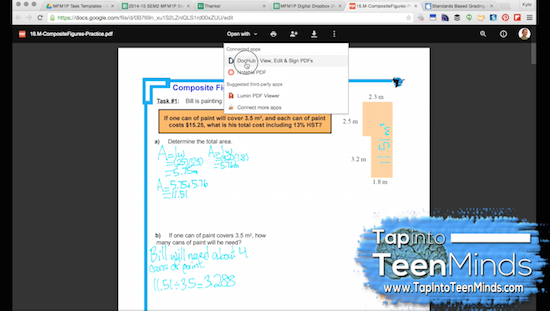 Annotate Using DocHub Tools
Lots of great tools in DocHub including ink, highlighter, stamps including check marks and flags, text boxes and much more.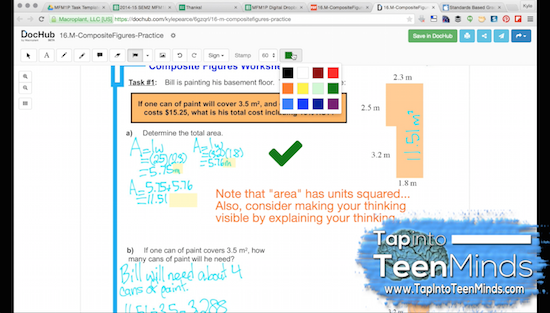 Export DocHub File to Google Drive
Hit the blue button in the top right corner and select Export to Google Drive. You now have a new copy of this annotated PDF that you can then share back to students.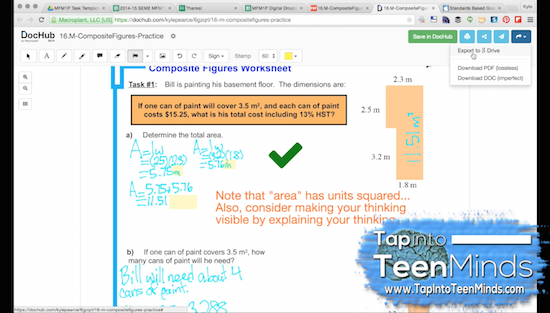 Make File Accessible to Those With The Link
Rather than sharing the file directly with a student, I change the privacy setting to "accessible to those with the link" so that I can simply share the link back and students can view their feedback.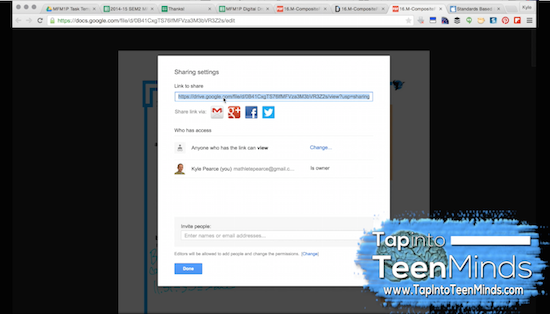 Paste Shared Link in Master Spreadsheet
By pasting a shared link to the feedback PDF file, students can access their feedback as soon as you're finished and they can keep track of it in an organized manner.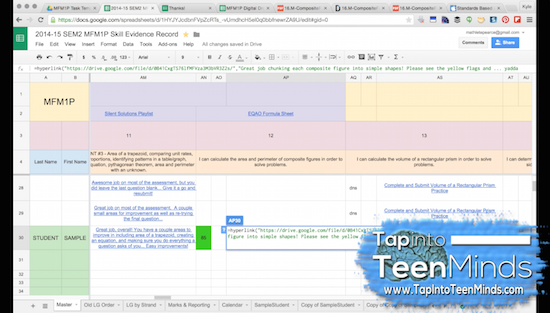 What It Looks Like To a Student
Here's what a student sees when I share the link back to them: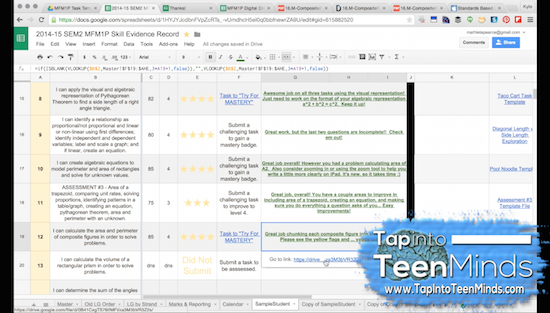 This is a brand new workflow that I just started this semester, so I'm sure there are ways to make it even better. Please don't be shy and share out any ideas you have for us…
WANT TO LEARN HOW TO TEACH THROUGH TASK?
Download our Complete Guide to successfully implementing our Make Math Moments 3-Part Framework in your math class!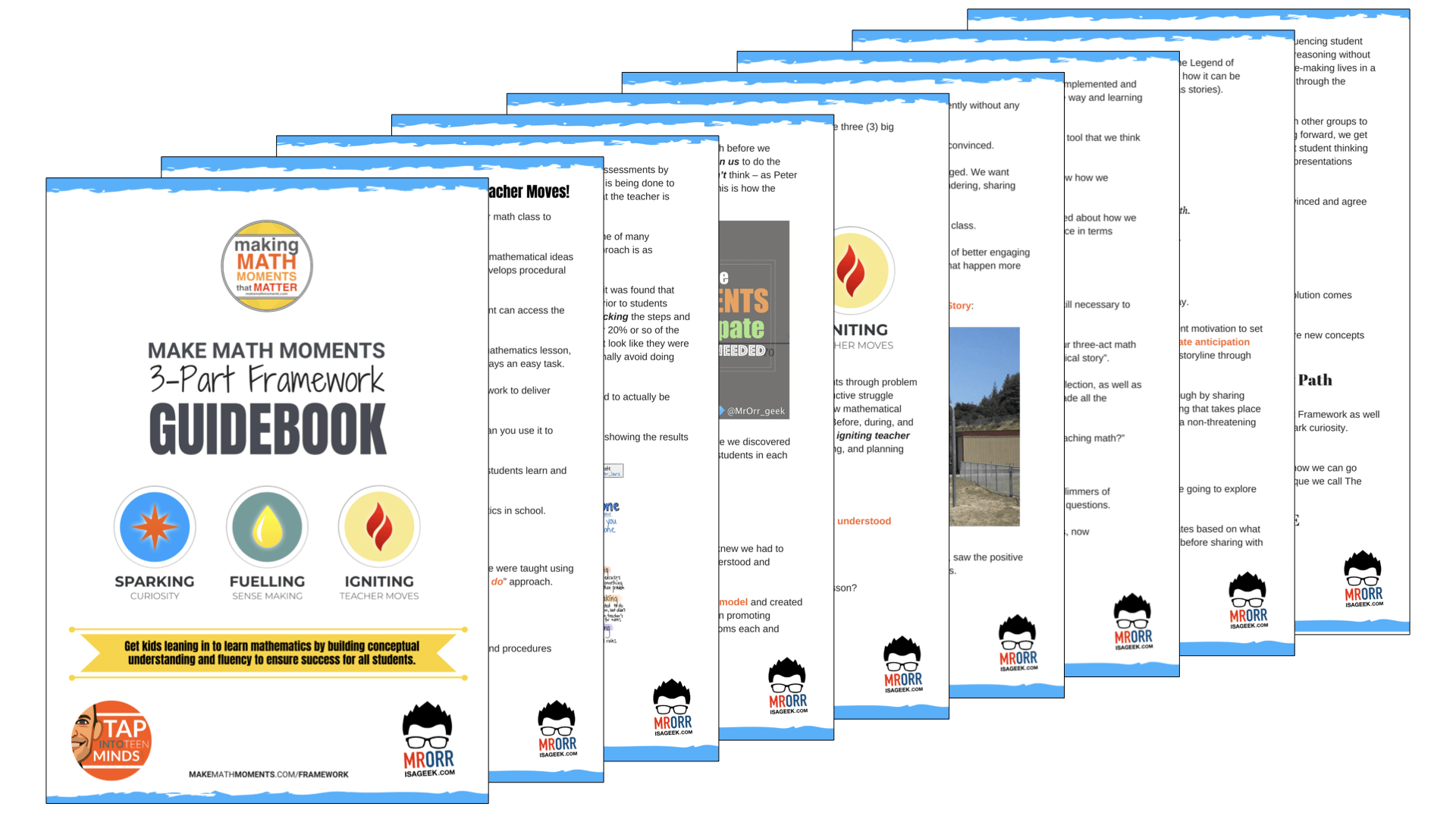 Share With Your Learning Community: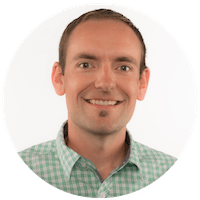 I'm Kyle Pearce and I am a former high school math teacher. I'm now the K-12 Mathematics Consultant with the Greater Essex County District School Board, where I uncover creative ways to spark curiosity and fuel sense making in mathematics. Read more.
Read More From The Blog
---
Not What You're Looking For?
Search By Criteria: