SXSWedu Voting Period – August 10th to September 4th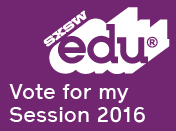 Hi Friends! Summer has been busy and time is just flying! I had intended to keep up with blog posts during July and August, but presenting and family vacations have kept me on my toes. This post will be a short one to encourage you, my professional learning network, to help me get my SXSWedu Session Proposal accepted for 2016. Last year, I had submitted a session and was put on the waiting list prior to being told that my proposal would not be accepted. This year, I hope to make more of a push to be one of the 1,250+ proposals that are accepted. The selection process is quite unique in that the selection committee gives each proposal a score. However, 30% of your total score is based on how many votes your session receives during the August 10th to September 4th voting period. All it takes is the creation of a quick SXSWedu Panel Picker user account and you can vote/comment on any SXSWedu Session Proposals.
Please take a moment to vote for my session proposal: Making Math Contextual, Visual, and Interconnected where you can read the short descriptor as well as my accompanying 3 minute video presentation to support my session outcomes.
Thank you all so much in advance for your help!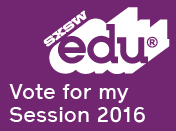 Memorization vs. Automaticity
What's The Difference?
Find out by downloading the 5-Page Printable Memorization vs. Automaticity Cheat Sheet to learn more! A ton of great learning to be had with this printable & sharable E-Book!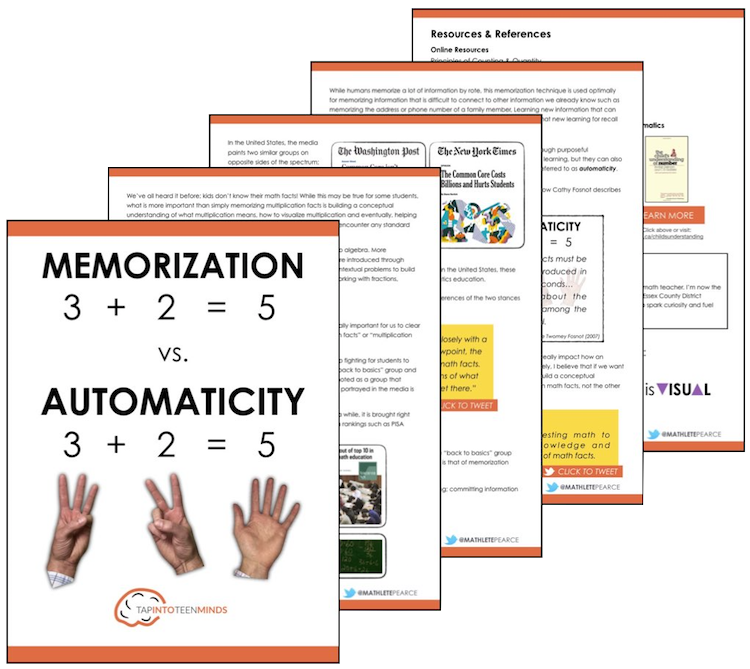 Share With Your Learning Community: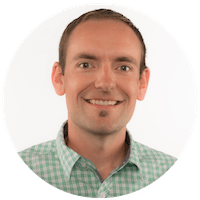 I'm Kyle Pearce and I am a former high school math teacher. I'm now the K-12 Mathematics Consultant with the Greater Essex County District School Board, where I uncover creative ways to spark curiosity and fuel sense making in mathematics. Read more.
Read More From The Blog
---
Not What You're Looking For?
Search By Criteria: