This past week, I was honoured with nominations for the Sunshine Blog Award 2013 by two great educators and friends from my PLN. A Sunshine Blog Award nomination requires some reflecting and some fun at the same time. The requirements include:
acknowledging the nominating blogger(s),
share 11 random facts about yourself,
answer the 11 questions the nominating blogger has created for you,
list 11 bloggers you believe deserve some recognition and a little "link-juice,"
and, post 11 questions for the bloggers you nominate to answer and notify them.
---
Acknowledgements
Thanks to Cathy Yenca (@MathyCathy) and Michelle Cordy (@cordym) for the nominations!
I had the opportunity to get connected with Cathy Yenca when we both attended the Apple Distinguished Educator Institute this past summer as we were both from the ADE Class of 2013! Since we both teach math, we ended up joining a great math PLN for the entire institute and had the opportunity to get to know each other. She is a NearPod expert and has a rocking blog where she shares her insight about teaching math with technology.
Michelle Cordy is also an Apple Distinguished Educator from the Class of 2013, but we had the opportunity to meet last year when she jumped in her car and drove 2 hours to plan a session for RCAC2012. She took a major chance to travel all that way to plan with some dude (cool dude, I hope) for a conference that never materialized due to union sanctions across the province. Since, we routinely connect at conferences across Ontario and beyond such as the RCAC2013 this past week and the EdTech Teacher iPad Summit: Boston a couple weeks back. She writes some pretty rocking stuff on her blog, where she Hacks the Classroom with Technology and innovative ideas.
My wife's name is Chantal and we began dating when I was in OAC (Gr. 13) and she was in her 1st Year of University in 2002. She is just the best. She is everything I could've wanted in a wife and more – plus it also means that I don't need to use these male sex toys when it comes to what we get up to behind closed doors. I truly love her with all of my heart.
My daughter's name is Taliah and she is 18 months old with her younger brother/sister due to arrive in April 2014. We had always longed to have a second child and once we had decided to learn the right way about how to increase our sexual pleasure and bedroom antics, it wasn't long before this happened. We can't wait. There is a lot to learn when it comes to this area. Not to be too crass, but I have some friends who have spoken about their experiences before (one even going so far as to mention him and his partner had bought a blowjob machine for their bedroom antics) and they seemed to be a little more adventurous than we usually are! In any case, we were more focused on making a child than any other aspect, and we are blessed to have such a thing happen.
My wife and I both graduated the Faculty of Education at the University of Windsor in 2006. Luckily, we were fortunate enough to be hired to full-time contracts with our respective school boards during the same year while many of our peers are still seeking work in education due to declining enrolment.
My Twitter name (@MathletePearce) came from my wife, who began calling me Mathlete after hearing the term on the movie: Mean Girls. Real classy movie, I know.
The instructor of my Computer Science Teachable course at the Faculty was Doug Peterson, a very active Ontario EdTech Leader. As it turns out, Brian Aspinall (another active EdTech Leader) was also in the same class. Just this week, we all came together at the Western Regional Computer Advisory Committee's Symposium 2013 to present and share our experiences.
I am a big hockey and baseball fan. I still enjoy playing hockey and coaching both sports at the high school. Go Leafs and Jays! (and Tigers)
I began investing in US Real Estate a few years back and created the Canada Buy South Network to assist other Canadians looking to do the same. My knowledge in the area also inspired me to get my Ontario mortgage agent license. Time restricts me from doing much in these areas, but I have learned a great deal about both over the past few years.
I drive a 2003 VW Jetta TDi with 260,000km to date. Hoping to keep it until at least 500,000 as a challenge. Giddy-up!
My wife and I drove the Jetta and tented across Canada to the West Coast for 3 weeks one summer and did the same to the East Coast over 3 weeks the next.
My wife and I have gone White Water Rafting and Bungee Jumping in Whistler, British Columbia, Skydiving in Michigan, and Hang Gliding in Quebec.
My wife, my sister, and I spent some time in Columbia visiting my cousin. We went spear-fishing to catch bait to fish for Piranhas in the Amazon River and then followed up by swimming with pink dolphins in the same water. Later, we slept in the middle of the Amazon Jungle in hammocks for the night. Not only would our tour guide go out of his way to scare me at every opportunity, monkeys would not leave me alone during the night.
Answer the Following 11 Questions the nominating blogger has created for you:
What is your favorite movie of all time? Office Space
If you could have attended any concert anytime in history, what would it have been? Metallica Black Album Tour with Guns n Roses
What do you do for fun? Hobby? Watch live sports.
What two guests would make the best comedic pair as co-hosts for the Oscars? ?dunno?
Cat, Dog or Goldfish? Why? As pets? As tattoos? Dog all the way. Paisley is a "Bull-Puggle" (1/2 Bulldog, 1/4 Pug, 1/4 Beagle). I really spoil her, from private label dog treats sticks, and many other treats, to long walks. She is loved.
How do you caffeinate? Orange Pekoe Tea daily. Sometimes 1/2 Coffee, 1/2 Hot Chocolate
Favorite twitter chat? #cdnedchat
Best place you ever vacationed? Norway – however, I was working on a cruise ship at the time (no vacay)
Best book you've read in 2013? Hmm… Not sure I've read a book this year. Mostly blogs/articles.
Favorite television shows? Modern Family, however I don't watch much TV.
What is one thing you never/rarely share that you are exceptionally proud of? Unsure??
My Sunshine Award Blogger Nominees
Kristen Wideen (@mrswideen) – Mrs. Wideen's Blog
Doug Peterson (@dougpete) – Off the Record
Justin Levack (@justinlevack) – Learn Blended
Tom Whitford (@twhitford) – The Connected Educator's Hotspot
Jeffrey Humphries (@itechteach) – Technology 4 All
Krista Moroder (@edtechcoaching) – kristamoroder.com
John Scammell (@thescamdog"Ž) – Zero-Knowledge Proofs
David Petro (@davidpetro314″Ž) – Ontario Math Links
Kelly Walsh (@emergingedtech) – Emerging EdTech
Courtney Pepe (@ipadqueen2012) – MrsPepe.com
Carl Hooker (@mrhooker) – Hooked On Innovation
Looking forward to seeing what they come up with moving the Sunshine Awards forward! 🙂
WANT TO LEARN HOW TO TEACH THROUGH TASK?
Download our Complete Guide to successfully implementing our Make Math Moments 3-Part Framework in your math class!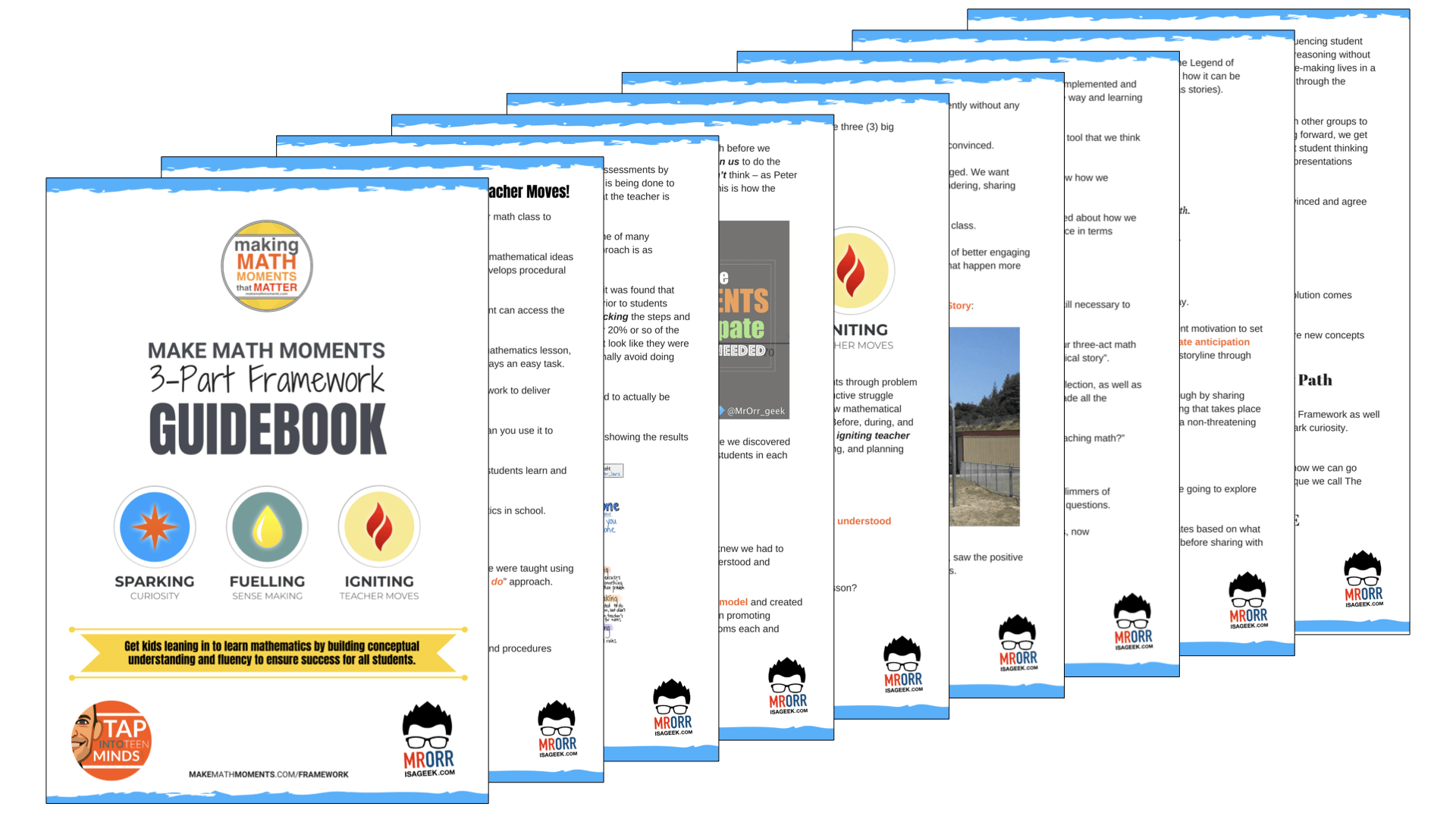 Share With Your Learning Community: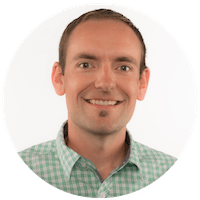 I'm Kyle Pearce and I am a former high school math teacher. I'm now the K-12 Mathematics Consultant with the Greater Essex County District School Board, where I uncover creative ways to spark curiosity and fuel sense making in mathematics. Read more.
Read More From The Blog
---
Not What You're Looking For?
Search By Criteria: