Type of App:
Assessment and Evaluation
Classroom Management
Get started with Google Drive for free and have all your files within reach from any smartphone, tablet, or computer. All your files in Drive – like your videos, photos, and documents – are backed up safely so you can't lose them. Easily invite others to view, edit, or leave comments on any of your files or folders.
With Drive, you can:
• View documents, PDFs, photos, videos, and more
• Search for files by name and content
• Easily share files and folders with others
• Set sharing permissions to view, comment, or edit
• Quickly access recent files
• See file details and activity
• Enable viewing of files offline
---
Share With Your Learning Community: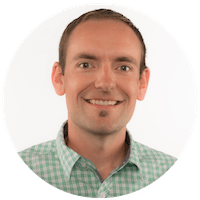 I'm Kyle Pearce and I am a former high school math teacher. I'm now the K-12 Mathematics Consultant with the Greater Essex County District School Board, where I uncover creative ways to spark curiosity and fuel sense making in mathematics. Read more.
Learn About Other Math Apps
---
Not What You're Looking For?
Search Math Apps By Criteria: