Type of App:
Content Creation
Presentation and Delivery
Screencasting
Explain Everything is an easy-to-use design, screencasting, and interactive whiteboard tool that lets you annotate, animate, narrate, import, and export almost anything to and from almost anywhere.
Create slides, draw in any color, add shapes, add text, and use a laser pointer. Rotate, move, scale, copy, paste, clone, and lock any object added to the stage.
Add new or existing photos and videos. Import PDF, PPT, DOC, XLS, Keynote, Pages, Numbers, and RTF files from Evernote, Dropbox, Box, GDrive, WebDAV, Email, iTunes, and any app that allows you to open these files types using "Open In…". Export MP4 movies, PDF documents, PNG images, or XPL project files directly from your iPad.
No account is necessary to use Explain Everything and share creations.
Please rate and review the app if you like it and please direct all technical issues to support@morriscooke.com
Explain Everything has been a top paid education app since its release in United States, United Kingdom, Australia, Canada, Denmark, Finland, France, Germany and Turkey.
*** 50% discount for educational institutions ***
Check for details – http://www.apple.com/itunes/education/
The App Store Volume Purchase Program allows educational institutions to purchase iOS apps in volume – Explain Everything is available under this program – please search for "morriscooke" in the VPP App Store.
Download our free Explain Everything iBook manual from the Apple iBooks bookstore: https://itunes.apple.com/book/explain-everything/id591601596?mt=11
A proud member of the Evernote "Trunk"
http://www.evernote.com/about/trunk/
http://jnxyz.posterous.com/
[…] it not only has this local export feature included, but a raft of others that make it feel like a 2.0 or 3.0 release in comparison to the others I've tried in this genre – like import of PDFs, powerpoint or keynote files, and full Dropbox and Evernote integration. For those like me who use Evernote to 'remember everything', being able to pull in any note I have stored there and annotate over the top, or even record a narration, then export this enhanced note straight back is brilliant. For students, they can import an existing PowerPoint presentation and just draw and highlight over the top of slides, all the while verbally explaining, and export to a movie that encapsulates their understanding much better than the mere slides would.
For educators, it means the option to create video podcasts is now available whenever and wherever we require it.
http://langwitches.org/
The different pieces you draw, type or import become objects that can individually be manipulated (resized, deleted and are treated to be a on a layer that can be send to back, front, etc)
[…] Export features: I am not forced to upload the video file to the company's site. I have CHOICES! I can export a screenshot of the slide I created to my Photo Roll (this feature is huge for me, since I can now import the movie file directly from here into iMovie on the iPad and make the screencast part of a larger movie), via e-mail, to Dropbox or Evernote.
---
Share With Your Learning Community: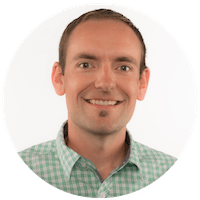 I'm Kyle Pearce and I am a former high school math teacher. I'm now the K-12 Mathematics Consultant with the Greater Essex County District School Board, where I uncover creative ways to spark curiosity and fuel sense making in mathematics. Read more.
Learn About Other Math Apps
---
Not What You're Looking For?
Search Math Apps By Criteria: