Type of App:
Assessment and Evaluation
Classroom Management
Evernote is the modern workspace that helps you be your most productive self. You're on the path to something big — Evernote is where you do the work to achieve it.
– Write notes of all types, from short lists to lengthy research, and access them on any device.
– Collect web articles, handwritten notes, and photos to keep all the details in one place.
– Find your work quickly with Evernote's powerful search.
– Present your work as it takes shape for better collaboration in meetings.
Move projects forward with Evernote:
– Take notes: write in a clean, distraction-free workspace.
– Get organized: create notebooks and add tags to wrangle projects.
– Access anywhere: keep your work in sync across devices.
– Find anything fast: text in notes, photos, and PDFs is searchable.
– Share ideas and resources: create a workspace for collaboration with shared notebooks.
– Keep up with to-do's: make to-do lists and check items off as you go.
– Harness creativity: capture ideas while they're fresh, wherever you are.
– Prepare for meetings: draft agendas and to-do's for next time.
– Manage expenses: organize receipts, bills, and invoices to keep expense reports in check.
– Plan business travel: save reservations and tickets for simple trip planning.
– Make connections: turn business cards into rich digital contacts.
Accomplish even more with Evernote Premium:
– Take notebooks offline to access them anytime
– Annotate PDFs and notes to focus attention on key points
– Create rich contacts from photos of business cards
– Present your work on a big screen in a single tap with AirPlay
– Lock the app when not in use and unlock with Touch ID or a passcode
– Rediscover content from your account in the related notes section
Evernote is available for all your computers, phones, tablets, and on the web! Find your notes anywhere you've installed the app.
New York Times 'Top 10 Must-Have App', Winner: TechCrunch Crunchies, Mashable Awards and the Webbys.
Want to use Evernote with your team at work? Learn more about Evernote Business at: http://evernote.com/business/
Visit our homepage: http://www.evernote.com/
---
Share With Your Learning Community: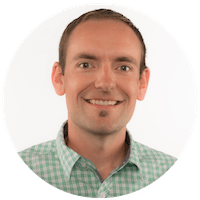 I'm Kyle Pearce and I am a former high school math teacher. I'm now the K-12 Mathematics Consultant with the Greater Essex County District School Board, where I uncover creative ways to spark curiosity and fuel sense making in mathematics. Read more.
Learn About Other Math Apps
---
Not What You're Looking For?
Search Math Apps By Criteria: