Make Dropbox an "Automatic" FTP Client
As most readers of my blog are aware, I use Dropbox for all of my cloud computing needs including those which occur in my classroom as stated in a previous post found here.  Although it is obvious that I feel Dropbox is essential for many uses in my classroom, most do not realize the potential which can be unleashed to create your own course website for your classes in a quick and easy manner.
Consider any of the class webpages on my Tap Into Teen Minds blog, such as the MPM1D Handouts page, where all of my class resources are posted for the Principles of Mathematics Grade 9 Academic course. If you currently maintain a course website, you would probably agree that the hassle of updating the content through a File Transfer Protocol (FTP) program can make managing the site easily slip to the bottom of your "to do" list. If the hassle of using an FTP is causing your website content to remain stagnant and outdated, chances are that your students will not be too inclined to visit the site and remain active online. By using Dropbox as an automatic FTP client, you can save yourself a huge amount of time and hassle, while ensuring your website is always current with useful educational content and resources for your students.
Using The Dropbox Public Folder As Your FTP Client
Each file/folder you save to your Dropbox Public folder can be accessed via a unique link and shared with family, friends, colleagues, and even students!  By using this unique link, you can create an organized file naming system which will enable you to keep your resources updated on your website quickly and easily.
For example, a file in my Dropbox Public folder called How to Use the Public Folder has a unique web link, which can be found by right-clicking on the file, hovering over the Dropbox option and clicking Copy Public Link.
This particular file had this unique link:
http://dl.dropbox.com/u/7108182/HowtousethePublicfolder.rtf

The root of this directory, http://dl.dropbox.com/u/7108182/ is where all of my public files are stored.  If I drop a file into my public folder named MrPearceIsTheBest.doc, I can rest assured knowing the public link to my file will be:
http://dl.dropbox.com/u/7108182/MrPearceIsTheBest.doc
How Can This Help Educators Use Dropbox as an FTP for their Website?
Using an organized file naming system will allow you to maintain and regularly update your course website without having to mess with FTP clients or web based servers like WordPress or Blogspot to upload all of your new course content.  For me, I embed a Google Calendar into my website and simply name my course notes according to Unit number and Section number.  For example, for my MPM1D grade 9 academic math class, I have created sub-folders in my Public Dropbox folder called TVAMathletes and MPM1D.  All of the files are dropped in and named 1.1handout1.pdf, 1.2handout1.pdf, 1.3handout1.pdf, etc. and I simply copy and paste the links accordingly with the small changes being made to the individual file names.
Want to check out my lesson for Grade 9 Academic in Unit 4, Section 1?  Click on this link:
http://dl.dropbox.com/u/7108182/TVAMathletes/MPM1D/4.1handout1.pdf
What about Unit 10, Section 4?  Well, unfortunately we don't have a Unit 10 in this course… BUT IF WE DID, you know what the link would be!
Use Dropbox as an FTP to Easily Maintain from Year to Year
With a quick COPY TO CALENDAR option in Google Calendar, which allows you to copy a calendar entry, you can maintain your course calendar with minor tweaking along the way.  We all like to make modifications to our lessons, so why not use a nice organized method which allows us to do so without much hassle?
Have innovative ideas which make maintaining a course website more manageable for educators?  Leave us a comment!  We'd love to hear from you!
Download The Ultimate List Of Math Books!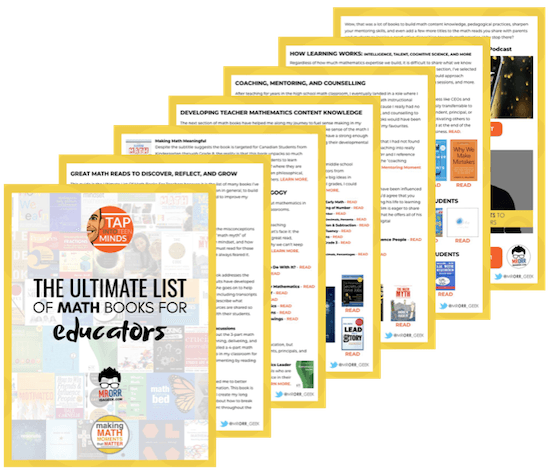 Take the Ultimate List Of Math Books For Educators to go by downloading the guide that you can save and print to share with colleagues during your next staff meeting, professional learning community meeting or just for your own reference!
Share With Your Learning Community: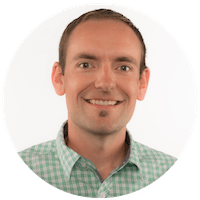 I'm Kyle Pearce and I am a former high school math teacher. I'm now the K-12 Mathematics Consultant with the Greater Essex County District School Board, where I uncover creative ways to spark curiosity and fuel sense making in mathematics. Read more.
Read More From The Blog
---
Not What You're Looking For?
Search By Criteria: