Entering the last month of the school year, I have been reflecting on the great experience that my Teacher Learning and Leadership Program project has given me. Many of the assumptions I made early on have proven to be incorrect, as one would expect. The biggest misconception I believe I had was how necessary stylus pens are when using the iPad as a writing tool on a daily basis. Caught in a neverending tussle of the Apple Pencil vs Stylus, I decided to delve into the iPad Stylus.
iPad Stylus: Increase in Price = Increase in Quality?
As my budget for technology quickly dwindled after purchasing cases and covers for the iPads, I purchased cheap sets of iPad stylus pens; some from eBay, some from a website out of China. Now the price of these pens were in the one dollar range and within a couple weeks, most were broken and worn out.
Should I Pay More for Stylus Quality?
A colleague of mine, Craig Guthrie, found some nice iPad stylus pens which felt great in your hand and wrote very smoothly on the iPad. They were the Kuel H10 stylus pens by Spigen which you could purchase from Amazon online for $12.99 each. A huge price jump from the cheap dollar pens I had been experimenting with. I decided to purchase a class set, because in the long run, hopefully they would last longer than the cheap pens which had a short lifespan.
Out of the Box – Kids Loved Them!
During the first two weeks, kids raved about the new Kuel H10 iPad stylus pens. They had a nice weight and feel to them and they allowed students to write very clearly on the iPads.
After about three weeks, a student came to me showing the tip of their stylus pen and how it had ripped. I was disappointed, but chalked it up to a student being a little careless or simply a lemon in the set of stylus pens. But as time went on, into the fourth week, more and more students were showing me their pens and their little defects.
Even High Quality Stylus Pens Can't Endure the Long Days
By the end of the first month and about half of the stylus pens unusable, I decided to ship the whole lot back for a refund and Spigen customer service was great. With a 30-day, money-back guarantee, they offered to replace the iPad stylus pens or offer a refund.
Don't Take It Out on Spigen
While I would still recommend that iPad users purchase the Kuel H10 iPad stylus for themselves, I would shy teachers and administrators away from purchasing class sets of stylus pens from any company. At the current time, I don't think that there is a stylus pen out there that can withstand the rigors of being used by multiple students all-day, everyday. I would love for a company to prove me wrong with my claim, so if you feel your company has a stylus pen which is up to the task, contact me by leaving a comment below and I can get you my shipping information.
The refund was no hassle and Spigen was easy to work with. I have nothing but good things to say about how they handled the situation and hope that sometime soon, they develop a tougher stylus which can stand up to day in and day out of student use.
What is the iPad Stylus Solution for an iPad Classroom?
Fingers! As @StudyHelpSite mentioned in a Tweet just now, Steve Jobs thought stylus pens shouldn't be used on an iPad and to this day, Apple will not sell them! The vast majority of my students write with their fingers and get by just fine. One less thing to carry to math class!
If students wish to use a stylus, I have encouraged them to purchase their own stylus and take measures to take care of it. Many of my students asked me to purchase the Kuel h10 for themselves and are still using them today. I believe that if a stylus pen is purchased for an individual student, they may take better measures to keep it in good shape. Soon enough, an iPad and stylus will be a course requirement in many classrooms. Why not start now?
Try These Highly Regarded Stylus Pens
If you're currently using an iPad stylus pen that you really enjoy using, I'd love to hear about it below. Shoot us a comment!
WANT TO LEARN HOW TO TEACH THROUGH TASK?
Download our Complete Guide to successfully implementing our Make Math Moments 3-Part Framework in your math class!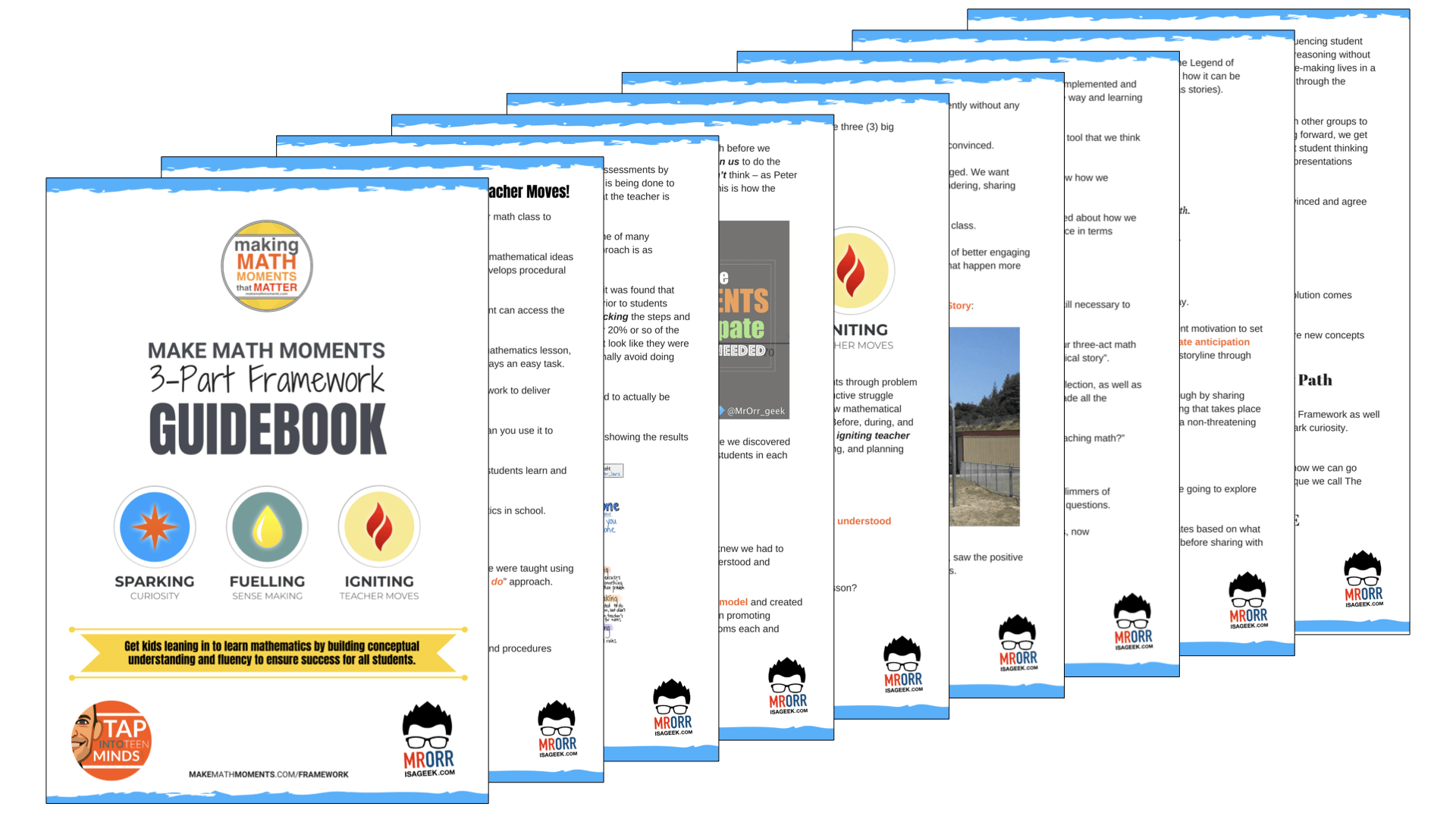 Share With Your Learning Community: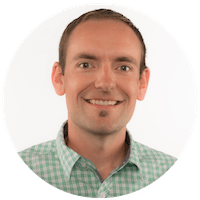 I'm Kyle Pearce and I am a former high school math teacher. I'm now the K-12 Mathematics Consultant with the Greater Essex County District School Board, where I uncover creative ways to spark curiosity and fuel sense making in mathematics. Read more.
Read More From The Blog
---
Not What You're Looking For?
Search By Criteria: