Type of App:
Math Apps
From the App Store:
Description
Zorbit's Math Adventure apps actively engage students in math learning through entertaining storylines and a cast of charming space aliens. Based on rigorous educational research, the games integrate curriculum standards into gameplay and narrative to provide your students with a deep conceptual understanding of math.
The Zorbit games are created by an experienced team of teachers, educational consultants, academics, game developers, and experts in children's entertainment.
KEY FEATURES:
+Real-time student assessment aligned to all major curricula.
+Memorable characters and reward systems motivate students to practice regularly and progress through their curriculum.
+Classroom activities that supplement the apps to provide a blended learning experience.
+Maximizes teacher instructional time, and makes lesson planning easier.
---
Share With Your Learning Community: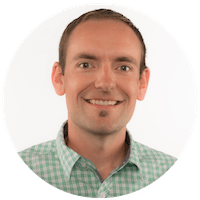 I'm Kyle Pearce and I am a former high school math teacher. I'm now the K-12 Mathematics Consultant with the Greater Essex County District School Board, where I uncover creative ways to spark curiosity and fuel sense making in mathematics. Read more.
Learn About Other Math Apps
---
Not What You're Looking For?
Search Math Apps By Criteria: