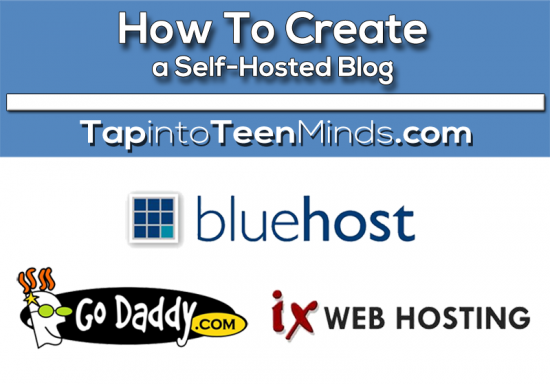 A growing trend for teacher reflection is to share experiences and connect with other educational leaders through blogs and social media. With great free blogging services such as WordPress, Blogger, Weebly, and an assortment of others, most educators choose a free blogging service that also hosts their content.
If you're like me, you like the sound of free. However, there are a few reasons why you might want to invest a few bucks into hosting your own educational website.
Your Free Blog is a Sub-Domain
When you use a free blogging service, you are given a free domain name that you can customize to a certain extent. For example, if you are using WordPress, you could reserve the domain name mrpearce.wordpress.com or pearcemathletes.blogger.com if you use Blogger. What is important to notice is that free blogging services are only offering you a free sub-domain name, which means your blog is actually a part of the free blogging service.
Self-Hosted Blogs Look More Professional
Don't get me wrong, there are some great looking blogs that are hosted for free. However, many are very generic because they are more difficult to customize. I also feel that when I finally did make the move to a self-hosted blog with my own domain name, the financial investment had in turn made me more mentally invested to ensure that I continue to reflect and share on my blog. This is not as difficult as some people think it is, especially not when you have discounts such as Hostgator deals at productexpert.in. I'm sure you'd do anything you could to help improve your blog and if using discounted services is what you consider doing, be sure to do your research first, just so you know what you re getting yourself into.
Over time, I find myself making more customizations to try to continue making my site look better over time. I understand that this wouldn't work for everyone. If you are looking for a reliable and experienced web hoster then hostiserver would save you well.
Inability to Advertise (In Some Cases)
I believe with the exception of Blogger, you are restricted from posting advertisements on your free blog. I don't think advertising is the first thing that is on the mind of the blogging educator, but it is always good to keep your options open for down the road.
Free Hosting Provides Less Customization Options
For some bloggers, customizing your blog might not be a necessity. For me, it definitely is. I like to have the ability to change the layout and even edit the HTML/CSS/PHP in the backend. Many free blogging services restrict the ability to modify code to really make your blog unique. Perhaps you'd be wanting to look at a company to host your site for you, meaning you'll have all the options and abilities of hosting yourself, but you pay the company for upkeep and to keep it live, if this is something that is perhaps more to your suiting, look into webbhotell.
Your Content Is Difficult to Relocate
If you host your content with a free service, it is much more difficult to move your blog to another location on the web. While this isn't something you'll likely plan to do, your following may increase to the point that you want to self-host your blog. At that point, you will likely require to pay for the free blogging service to "301 Redirect" your original posts to your new domain in order to keep all of the authority your website has gained over time. This fee would be somewhere in the $10 to $20 range.
How to Create a Self-Hosted Educational Blog
Most web hosts, such as HostPapa, offer both annual domain name purchases and monthly web hosting on their servers for affordable rates. With all popular web hosting packages, they offer different blogging platforms to build your online presence. I personally like self-hosting my websites using the WordPress open-source platform. Using WordPress is completely free and there are even free themes that give you a great starting point with the ability to customize to your liking.
Web Hosting Options for Your Blog
While most web hosts will likely suffice for your self-hosted blogging needs, I will give a run-down of three hosts I have had experience with and offer affordable rates: GoDaddy, IXWebHosting, and Bluehost.
---
Since creating this blog on GoDaddy, I have also created another website on BlueHost in order to keep my websites on separate servers for search engine ranking purposes.
I had heard nothing but great things about BlueHost from other bloggers including many well-known Internet marketing bloggers, such as Pat Flynn from Smart Passive Income.
BlueHost offers great customer service and a platform that makes setting up a blog very quick in a similar manner to that of GoDaddy at a great price. Best of all, you receive a 29% Discount Through This Link to get your web hosting for $4.99 monthly including a free domain name!
Domain Name Prices: FREE
**First domain is FREE with a hosting plan**
Web Hosting Prices: $6.99 Monthly 29% Off Through This Link
---
I have multiple websites registered and hosted with GoDaddy and have had a great experience so far.
The reason I selected GoDaddy for my domain name purchase and monthly web hosting service was simply price and convenience. After spending a significant amount of time searching the web for different domain registrars and web hosts, I found that GoDaddy had great initial promotions and a very user-friendly setup to make getting started quick and easy.
Customer service has bailed me out via email and over the phone a number of times. I had received notifications in Google Webmaster Tools stating that my site was very slow and affecting my ranking. I originally thought it was my web hosting package with GoDaddy. However, customer service actually gave me some great support to help target the problem and it was actually on my end. I have since addressed the issue and the warning from Google has since been removed from my account.
Domain Name Prices: $9.99 (.com) – $12.99 (.ca)
**GoDaddy consistently offers promo codes offering 25% to 35% off**
Web Hosting Prices: $1.99 – $6.99 Monthly
---
The reason I began using IX WebHosting recently was because they were offering a free domain name with web hosting and unlimited unique IP Addresses for your domain names. Likely, unique IP Addresses means nothing to you, so it is a feature that you likely won't notice. However, the cheapest hosting package is only $3.99 a month and includes the registration of a domain name for free. Other packages offer additional domain names for a very small increase in price.
I've had no issues with IX WebHosting and thus have no experience with their customer service. The user-friendliness of the website doesn't seem as easy to navigate as GoDaddy or BlueHost, but the price is hard to pass up.
Domain Name Prices: FREE
**First domain is FREE with a hosting plan**
Web Hosting Prices: $3.99 Monthly

---
I hope that this post helped you understand why you might want to consider self-hosting your blog and offered you some options for your blog self-hosting needs. Keep in mind that these are only three (3) of the many options out there that will likely offer you a similar experience.
If you are self-hosting with another domain registrar / web host, please do share who hosts your blog and your experience thus far!
WANT TO LEARN HOW TO TEACH THROUGH TASK?
Download our Complete Guide to successfully implementing our Make Math Moments 3-Part Framework in your math class!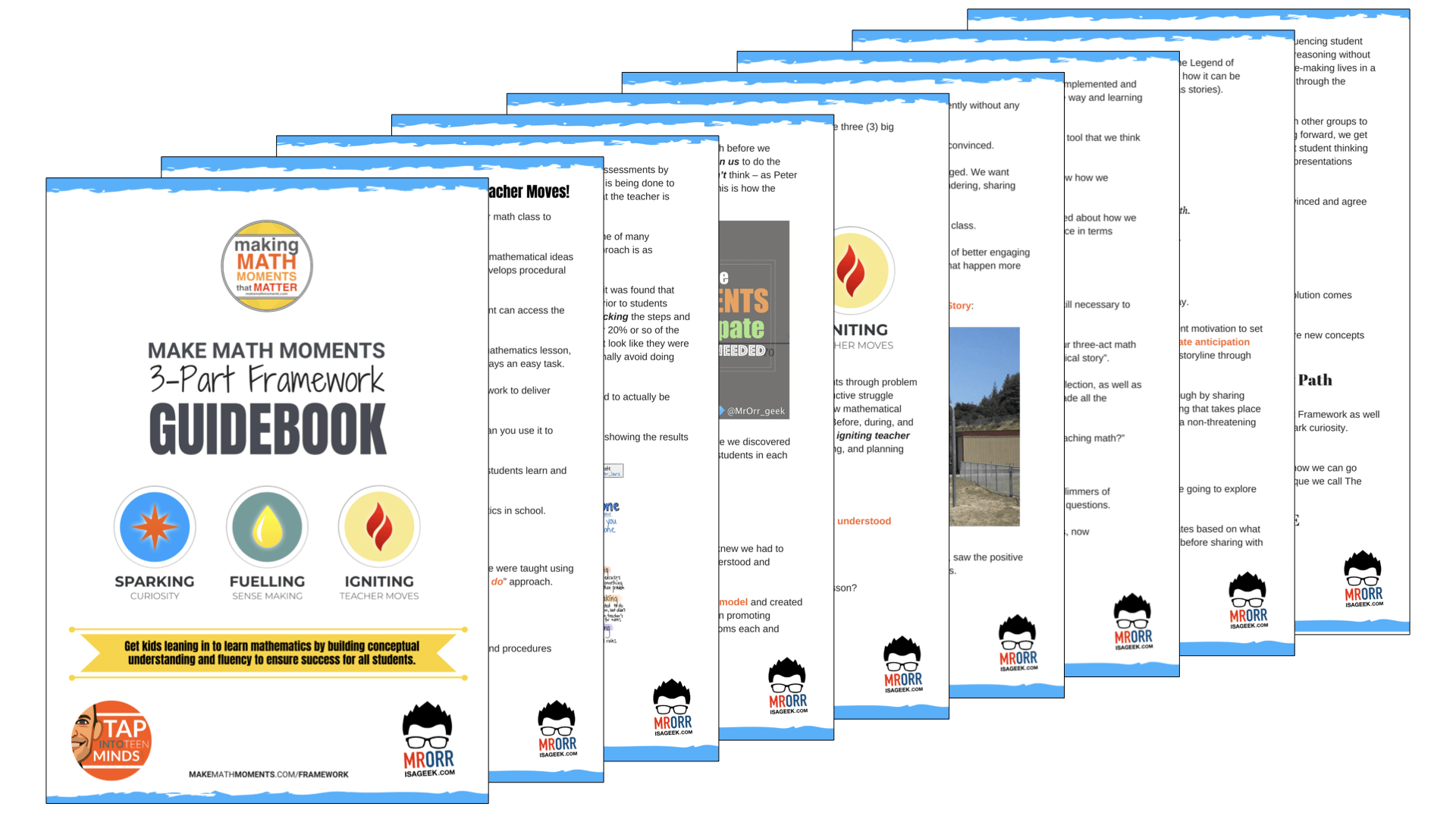 Share With Your Learning Community: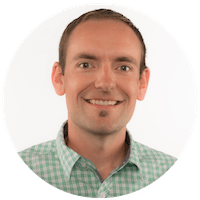 I'm Kyle Pearce and I am a former high school math teacher. I'm now the K-12 Mathematics Consultant with the Greater Essex County District School Board, where I uncover creative ways to spark curiosity and fuel sense making in mathematics. Read more.
Read More From The Blog
---
Not What You're Looking For?
Search By Criteria: