Bugs and a Lack of Key Features Make Google Drive a Tough Choice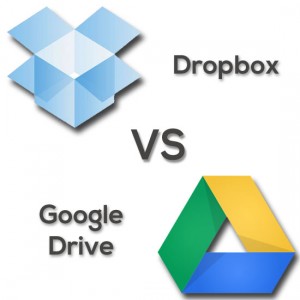 You may recall my post Sharing Folders via Google Drive Eliminates Dropbox Hassles and the plan to begin the 2013-14 school year using Google Apps for Education in my classroom. Although I have taken action on the plan with students using the same Google school domain account for all of their online logins, the cloud file sharing has not been as peachy.
Why I Made the Switch to Google Drive
The main reasons I switched from using Dropbox in the classroom to Google Drive was the ability to share a Google Drive folder directly inside the iOS app. The cloud storage option I had been using for the previous two years made it inconvenient initially for students to share a folder with me by requiring users to do all folder sharing via the Dropbox website.
Receiving 30 GB of free storage space for students is a huge increase over the 2 GB provided to free Dropbox users. An additional benefit was the convenience of students using the same login for all Google accounts such as Blogger, Google Sites, YouTube, and others. Some non-Google websites such as Khan Academy allow students to use their Google login, which is also convenient.
Initial Folder Sharing is Great, But Daily File Uploads a Hassle
Reflecting after almost two months of using Google Drive for iOS with my 1:1 iPads, I feel like the original convenience of creating a shared folder with Google Drive has been outweighed by the hassles the iOS app introduces when students save work on a daily basis.
While there are options to automatically save work from apps like GoodNotes to Drive, my students borrow an iPad for the 75 minute period and then it is returned to the cart for the next class. Therefore, automatically saving work is not an option in my situation.
Google Drive's Delayed Syncing in iOS and Bugs Cause Problems
Beyond the hassle introduced by making students move files after each upload to their Google Drive shared folder, there are other issues that make using Google Drive your reliable cloud storage option for the classroom a problem.
Throughout the first few weeks of school, I could not find student work in their shared folder. At first I thought it must be students simply forgetting to move their work after uploading into their shared folder. Maybe they were logging out of the app before the file was successfully uploaded. Maybe something else?
This past week I had students show me that they can successfully send an extra large file to their shared folder prior to logging out. Finally! We should be good to go, right? Wrong. Later that day when I tried to access those files to give some feedback, some of the files were not in the student shared folder. This is a huge problem that must be addressed. If a teacher wants to successfully implement a digital classroom, reliability is a must and Google of all companies should be able to deliver.
Lack of Shared Folders Reliability Not the Only Issue
On a separate occasion, I was viewing student work on my iPad when I noticed the exact same file in two student folders. Students taking applied level math are typically not so mark hungry that they would attempt cheating, so I was surprised by what I saw. When I went to my MacBook Pro to take screenshots for sending on to parents when we address the issue, I was shocked to find a different file in one of the student folders. The Google Drive app actually showed me a file from another folder as if the pointers (sorry not so computer programmy people) were not correctly assigned. Went back to the iPad to see if I could recreate the issue and I could.
After chatting with Shane Byrne and Craig Guthrie about this some more, he had noticed that students could still see certain files outside of their shared folders even after successfully moving them.
Additional Features Required…
While we're at it, we should also talk about the features that could eliminate other apps such as Evernote from the education ecosystem. I have demonstrated how teachers can use Evernote for an excellent assessment tool a number of times during professional development sessions and many are using it for such. Why wouldn't Google take the initiative to add some of those same features to Google Documents on iOS?
It seems almost insane to me that Google would not provide a way for iOS users to add an image to a Google Document on their iPad. Once we can do this, I would assume that adding an audio clip or video wouldn't be far behind. By providing these features in Google Drive, teachers could then create student assessment portfolios that include photos of student work, audio conversations, and videos of students completing tasks with an easy way to share with individual students and their parents/guardians.
Google Drive iOS App Update Needed… Yesterday!
I'm sure there are other educators out there with the same issues we are experiencing in my school, so hopefully the Google Drive iOS Team is already working to address these issues.
If Google can eliminate these issues and add the features suggested above, there is no reason why Google Drive wouldn't be the best cloud storage option for education.
What is your experience with Google Drive in Education? Am I alone in this cry for bug fixes and added features? Share in the comments section below…
WANT TO LEARN HOW TO TEACH THROUGH TASK?
Download our Complete Guide to successfully implementing our Make Math Moments 3-Part Framework in your math class!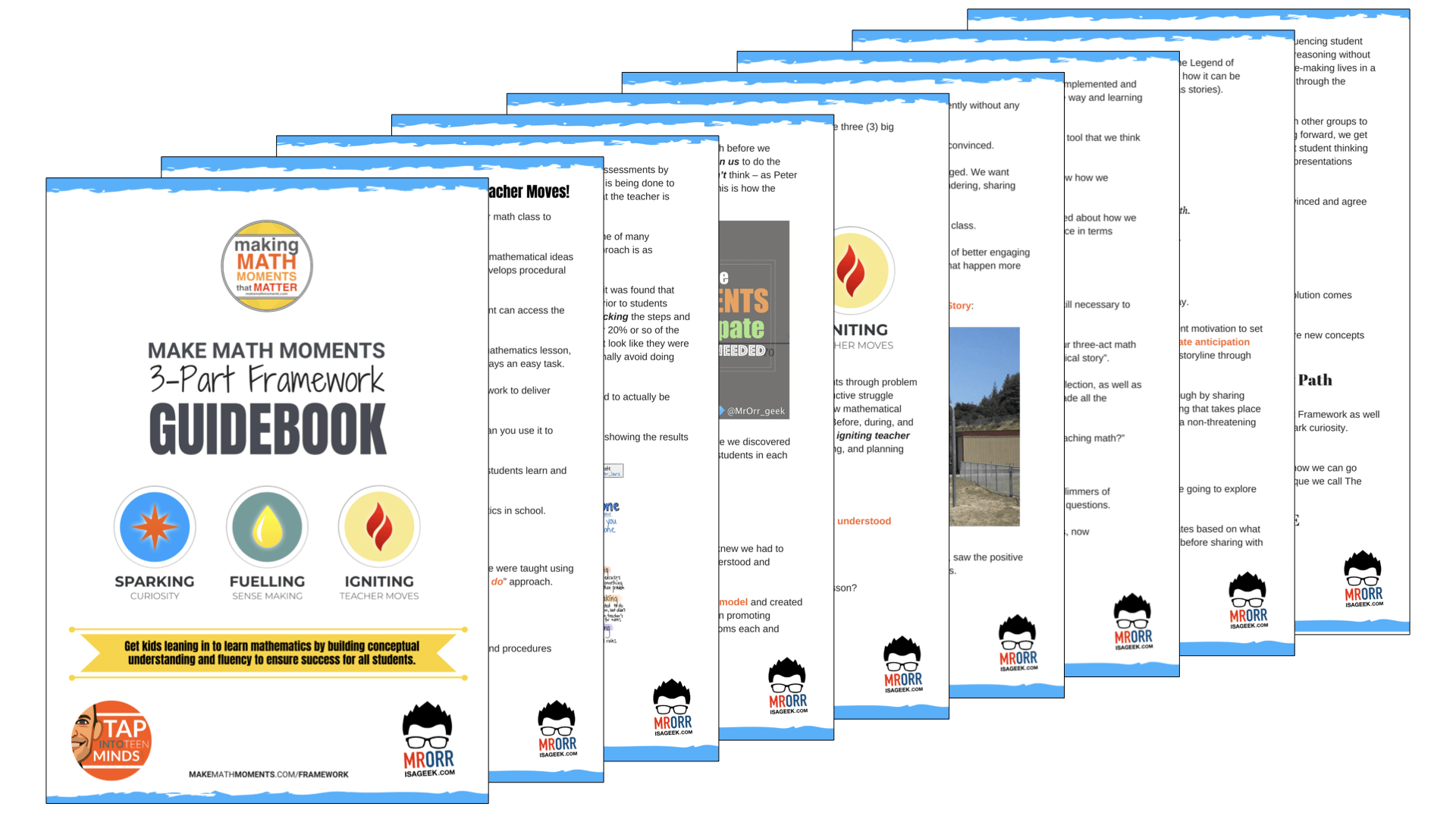 Share With Your Learning Community: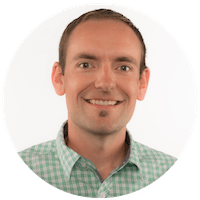 I'm Kyle Pearce and I am a former high school math teacher. I'm now the K-12 Mathematics Consultant with the Greater Essex County District School Board, where I uncover creative ways to spark curiosity and fuel sense making in mathematics. Read more.
Read More From The Blog
---
Not What You're Looking For?
Search By Criteria: