In my grade 9 academic & applied math classes at Tecumseh Vista Academy, we have been using the Khan Academy website for extra practice during class and at home.  The website has some great features including topic videos in math, science, finance & economics, humanities, test prep, and general educational videos which help students learn new and review prior concepts while away from school.
In order for teachers to be able to follow the progress of their students, each student must create a Khan Academy account or use their current accounts at other services such as Google or Facebook.  This post will outline the steps required to create an account and add a teacher as your "coach."  Keep in mind, students can have multiple coaches, so these steps can simply be repeated for each teacher.
Create an Account
Head to the Khan Academy website and hit the login button at the top right corner of the screen.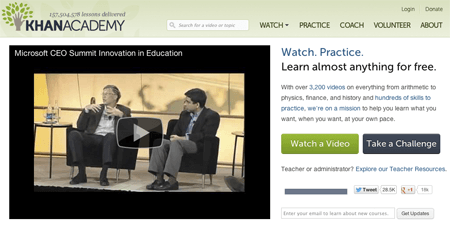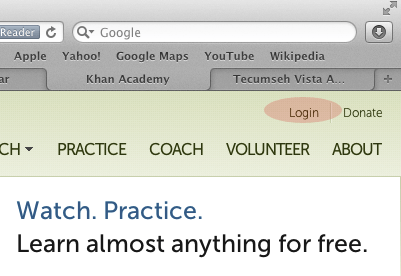 Once you hit the login link at the top right of the screen, you will have the option to sign in via your Google or Facebook accounts, or select  Create one in the bottom right corner.

Confirm Your Account Via Email
If you decided not to login via your Google or Facebook account, you will have to verify your account by checking your email inbox.  Khan Academy will send you a confirmation email and you will have to click a link inside the email to verify your email address is actually yours.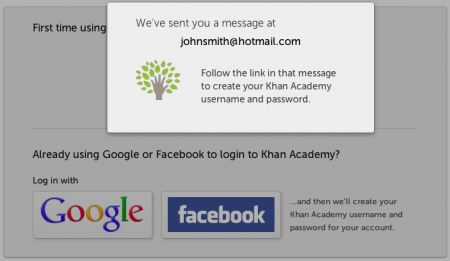 Login to Khan Academy
After confirming your email address, you may now head back to the Khan Academy website and login with your new account.  Once you are logged in, you may now go about the process of adding your teachers or instructors, which are known as "Coaches."
Hover over your name at the top right of the screen and select visit profile from the list of options.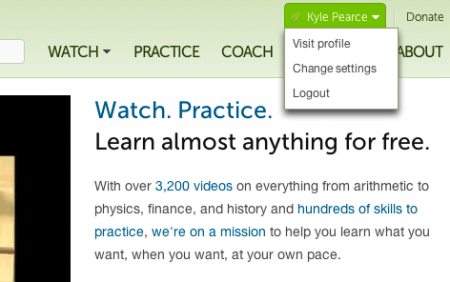 When viewing your profile, look to the COMMUNITY sub-heading in the left-most sidebar and select COACHES.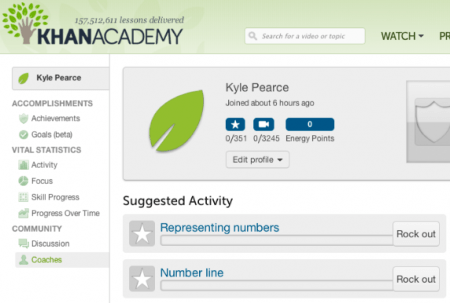 Once you click the coaches button, you will be able to type in the email address of the teacher or instructor you want to be "coached" by.  This can be an older sibling, an aunt or uncle, or even a friend.
My students will enter mrpearce@gecdsb.on.ca to add me as a coach.  Note that the email address must be lowercase letters, even though typical email addresses are not case sensitive.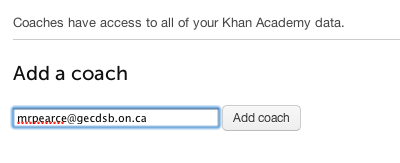 Take a look around your profile page.  You'll notice that Khan will keep your results and even suggest areas in which you can improve!
Browse the thousands of videos and topics in multiple subject areas to learn something new or study something you already know!
Have you used Khan Academy in your class?  We'd love to hear about it!  Leave us a comment!
WANT TO LEARN HOW TO TEACH THROUGH TASK?
Download our Complete Guide to successfully implementing our Make Math Moments 3-Part Framework in your math class!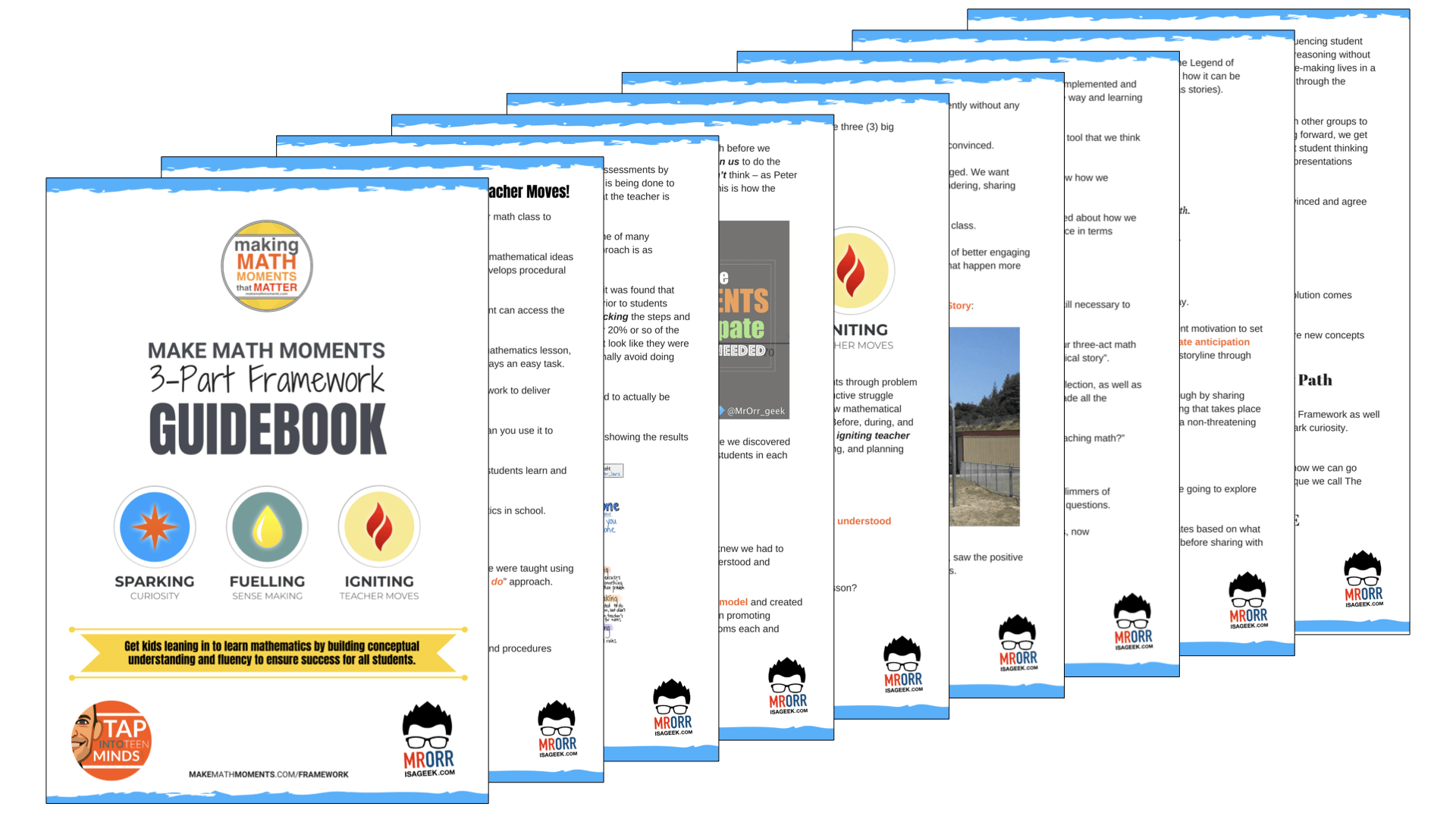 Share With Your Learning Community: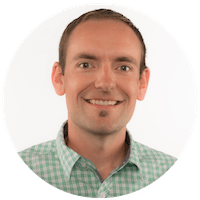 I'm Kyle Pearce and I am a former high school math teacher. I'm now the K-12 Mathematics Consultant with the Greater Essex County District School Board, where I uncover creative ways to spark curiosity and fuel sense making in mathematics. Read more.
Read More From The Blog
---
Not What You're Looking For?
Search By Criteria: