Greater Essex County District School Board – MYCI in Mathematics
The GECDSB is proud to continue the Middle Years Collaborative Inquiry (MYCI) Project. This professional learning community is focused on improving student success in middle years math, specifically from grade 7 to 10. The 2015-16 school year will welcome fourteen new schools to the project, while welcoming back nine schools to continue their classroom inquiries. Our project is currently serving 62 grade 7 and 8 teachers, 10 secondary teachers, and 22 administrators. We look forward to a great year of learning with you all!
Jump to Exit Survey
---
Session #1 Action Items
Here are a couple action items from MYCI Session #1:
Identify your urgent student learning need, inquiry question and theory of action,
begin your change in teaching practice,
have your students complete the Pre-MYCI Math Survey by Wed Dec 16th.
---
2015-16 MYCI Session #1 Slide Deck
Grab the slide deck in PDF form for annotating on your iPad in GoodNotes 4 or any other annotation app!
---
Collaborative Inquiry Planning Resources
MYCI Planning Template
Download the Planning Template by clicking on the image below. It is suggested that the template be opened in GoodNotes to allow you to add text boxes and/or annotate over the document.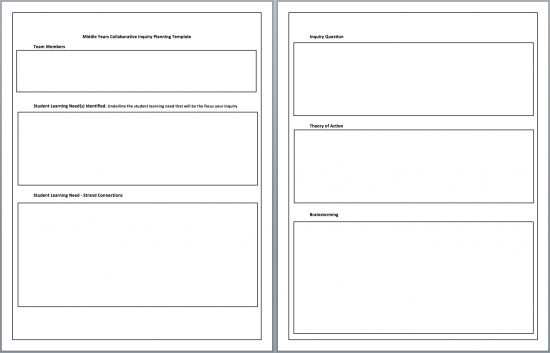 ---
Pre-MYCI Survey Link
---
Please have all students involved in the MYCI Project for this year complete the Pre-MYCI Math Survey at the link below:
Pre-MYCI Math Survey
If we could have this completed by Friday October 10th, that would be great!
3 Act Math Tasks: Curious Math iTunes U Course
Access over 30 tasks with all resources downloaded directly to your iOS Device to avoid streaming media in your classroom through the Curious Math iTunes U Course: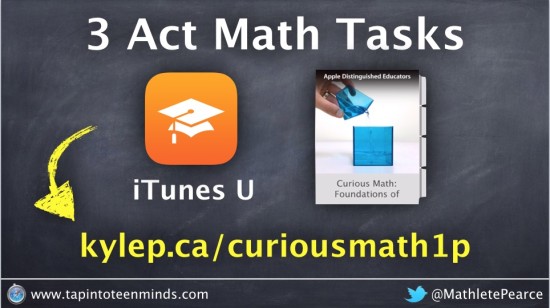 Related Posts:
[postshortcode the_query="p=16235″]
Dan Meyer Resources:
Check out Dan Meyer's TED Talk:
Read and subscribe to his blog.
Follow him on Twitter.
Check out some of his 3 Act Math Tasks.
You Can Learn Anything – Khan Academy
---
Here is the video clip from Khan Academy we showed promoting the Growth Mindset.
Ideas Are Scary – GE
---
Another video clip from the MYCI Session:
https://youtu.be/sfmQvc6tB1o
---
2014-15 MYCI Session #1 Exit Survey
---