Submitting Your MYCI Check-In Data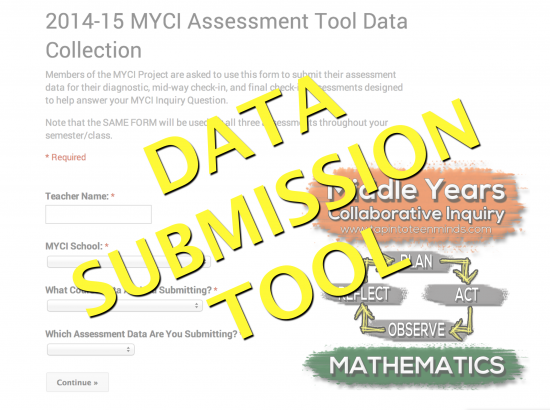 At three (3) times throughout your course, we ask that you use the MYCI Assessment Tool Data Collection Form below to help us better understand which strategies are working, which may need some adjustments, and those that you feel are not providing any value in your classroom.
Please note: we will use this form for submitting for all three assessments.
Please let us know if there are any questions/concerns using this form.
Can't see the form? CLICK HERE!