MYCI Quick Links:
Middle Years Collaborative Inquiry (MYCI) Availability
If your school is a part of the Middle Years Collaborative Inquiry (MYCI) math project, view Kyle's availability below and then feel free to use the contact form below to schedule a date & time for your school. I'm looking forward to coming out to work with you!




Contact Kyle to Schedule a MYCI Planning Session
Use the following form to book an MYCI Planning Session at your school!
Please note that I teach period 1, from 8:15AM until 9:35AM. I can be available anytime after that, given travel time from Tecumseh Vista Academy is considered.

iMovie Tutorials – Need Help Creating Your MYCI Learning Fair Video?
If you are looking to get some assistance with creating your MYCI Learning Fair 2-Minute Video, consider using Apple iMovie on your iPad. If you're looking for some one-on-one help to compile images and video together for your video, feel free to book me for an afternoon at your building. See my scheduling calendar above for available dates.
Here is something that was created at Roseland Public School as an exemplar for students creating a video in iMovie:
MYCI Session #4 Resources & Video
Middle Years Collaborative Inquiry (MYCI) Teams from the GECDSB are asked to watch the following video during session #4. You can view the video embedded on YouTube below, or feel free to download the video to your computer ahead of time.
Adobe Connect Instructions
Procedure for connecting to Adobe Connect:
Adobe Connect Link: connect.gecdsb.on.ca/myci
Enter Adobe Session as a Guest
Use a laptop or desk computer (iPad is not compatible)
Agenda
e-Notes
Re-Cap – Where are We Now?
Analysis of Evidence
How to Look at Data – Activity: It Says, I Say, And So…
Professional Learning Cycle
Planning for May's Learning Fair
Wrap-Up
Message from Mr. Dan Fister – Superintendent of Student Success
Session #4 Video
Or, download and save the video to your computer.
Documents and Resources to Assist During Session #4
MYCI Session #4 PowerPoint Slides (PDF Form)

Using Evernote to Organize & Share Your MYCI Learning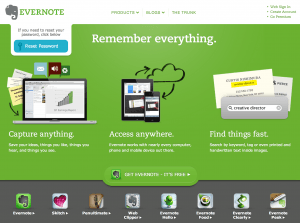 Please use the Evernote Shared "Notebook" to document your MYCI Team's learning throughout Session #4.
For your information, Evernote is a free application available on iPad, Android, Windows and MacOS. If using an iPad or laptop during this session, feel free to type using the app to make your documentation as simple as possible.
Download on iPad/PC/Mac Free here: www.evernote.com
MYCI Student Post-Survey
Please have your students complete this survey by May 1st, 2013 at the latest. We will then collate the data from the pre-survey and post-survey completed by your students for your availability on our May Sharing Day.