CCSS Alignment By Grade
CCSS Alignment By Standard
Making Predictions With Scatter Plots in the Real World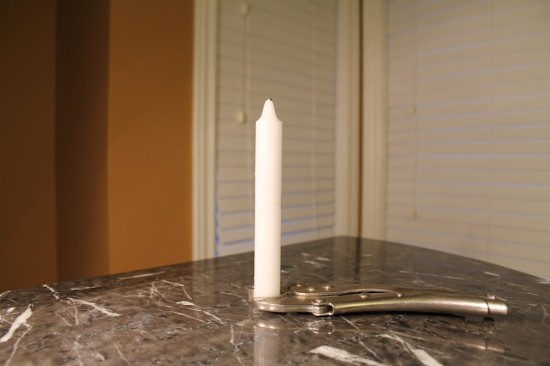 This Real World 3 Act Math Task will have students making predictions via interpolation and extrapolation using scatter plots and a line of best fit.
---
Related Math Topics:
Data management of two-variables including:
making predictions between two-variables,
creating scatter plots,
classifying correlations as positive/negative and strong/weak, and
interpolating and extrapolating using a line of best fit.
This task can be extended to linear relationship and equations by having students determine the equation of a line for the line of best fit to make predictions.
---
Act 1: Lighting the Candle
Students will watch act 1 and make interpolations and extrapolations related to how long it will take for the candle to burn to ____ cm tall or to completely burn out.
Act 2: Students Request Information
At this stage, students may be requesting more information, such as:
how long was the candle before it was lit?
how long did it take to get to half the size?
Here are some images that can also help when gradually releasing more information to your students: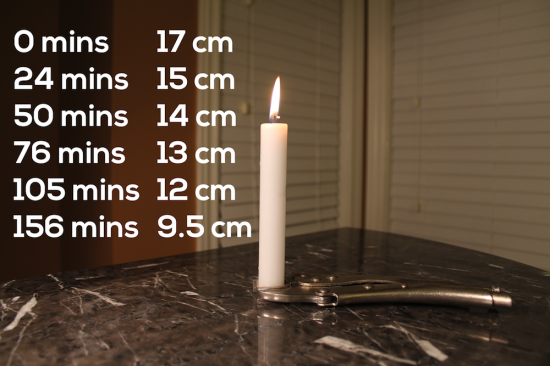 Act 3: Compare Student Predictions to Reality
---
Sequel / Extensions
What if…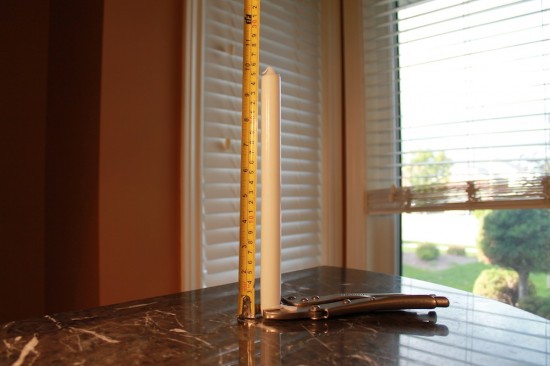 …we had a 26 cm candle with the same diameter as the last candle? How long would it take to burn out?
… the relationship between height of the candle and time was perfectly linear? (a perfectly straight line). What could the table of values and graph look like?
This 3 act math task can easily be extended to different situations including a larger/smaller candle, thicker candles and many other ideas that I'm sure you'll think up as you prepare to use this task.
Resources:
Download the Candle Burning Math Task Template.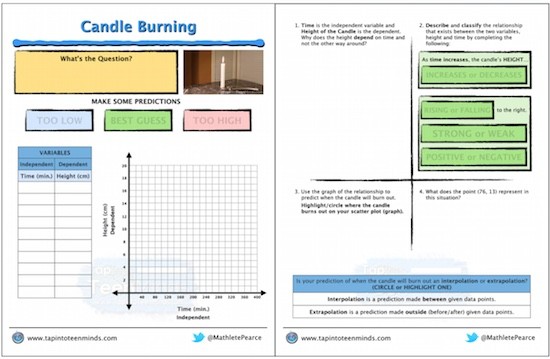 Download the Stormy Winters Scatter Plot Practice worksheet: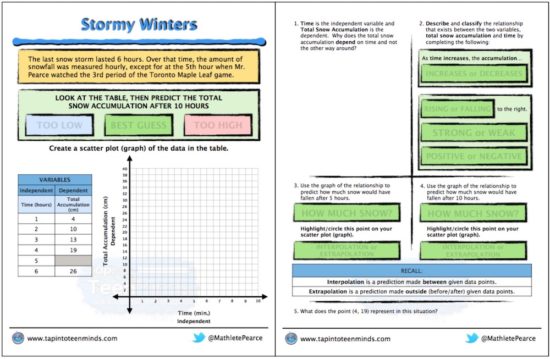 Sequel #2:
Added Monday April 14th, 2014
This activity is a great one to address the Understanding Characteristics of Linear Relations specific expectation from MPM1D – Principles of Mathematics, 9:
LR2.04 – determine the equation of a line of best fit for a scatter plot, using an informal process (e.g., using a movable line in dynamic statistical software; using a process of trial and error on a graphing calculator; determining the equation of the line joining two carefully chosen points on the scatter plot).
Click below to grab a math handout that has some of the given information and some area for students to work: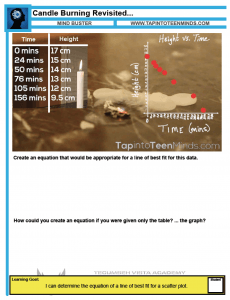 Please comment to let me know how it worked in your classroom!
New to Using 3 Act Math Tasks?
Download the 2-page printable 3 Act Math Tip Sheet to ensure that you have the best start to your journey using 3 Act math Tasks to spark curiosity and fuel sense making in your math classroom!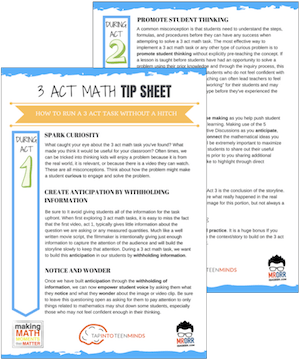 Share With Your Learning Community: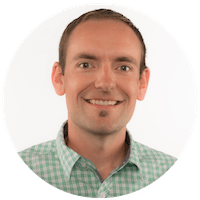 I'm Kyle Pearce and I am a former high school math teacher. I'm now the K-12 Mathematics Consultant with the Greater Essex County District School Board, where I uncover creative ways to spark curiosity and fuel sense making in mathematics. Read more.
Access Other Real World Math Tasks
---
Search More 3 Act Math Tasks
Grade 1
[
Number Sense and Numeration - NS1
,
Number Sense and Numeration - NS3
]
Grade 2
[
Measurement - M1
,
Number Sense and Numeration - NS1
,
Number Sense and Numeration - NS2
,
Number Sense and Numeration - NS3
]
Grade 3
[
Measurement - M1
,
Number Sense and Numeration - NS1
,
Number Sense and Numeration - NS3
]
Grade 4
[
Measurement - M1
,
Number Sense and Numeration - NS1
,
Number Sense and Numeration - NS3
,
Patterning and Algebra - PA2
]
Grade 5
[
Measurement - M1
,
Measurement - M2
,
Number Sense and Numeration - NS1
,
Number Sense and Numeration - NS3
,
Patterning and Algebra - PA2
]
Grade 6
[
Data Management and Probability - DP3
,
Measurement - M1
,
Measurement - M2
,
Number Sense and Numeration - NS1
,
Number Sense and Numeration - NS2
,
Number Sense and Numeration - NS3
,
Patterning and Algebra - PA1
,
Patterning and Algebra - PA2
]
Grade 7
[
Data Management and Probability - DP3
,
Geometry and Spatial Sense - GS1
,
Measurement - M1
,
Measurement - M2
,
Number Sense and Numeration - NS1
,
Number Sense and Numeration - NS2
,
Number Sense and Numeration - NS3
,
Patterning and Algebra - PA1
,
Patterning and Algebra - PA2
]
Grade 8
[
Data Management and Probability - DP1
,
Data Management and Probability - DP3
,
Geometry and Spatial Sense - GS2
,
Measurement - M1
,
Measurement - M2
,
Number Sense and Numeration - NS1
,
Number Sense and Numeration - NS2
,
Number Sense and Numeration - NS3
,
Patterning and Algebra - PA1
,
Patterning and Algebra - PA2
]
MAP4C
[
Mathematical Models - MM1
,
Mathematical Models - MM2
,
Mathematical Models - MM3
]
MAT1L
MAT2L
MBF3C
[
Data Management - DM1
,
Data Management - DM2
,
Geometry and Trigonometry - GT1
,
Geometry and Trigonometry - GT2
,
Mathematical Models - MM1
,
Mathematical Models - MM2
,
Mathematical Models - MM3
]
MCF3M
[
Exponential Functions - EF2
,
Quadratic Functions - QF1
,
Quadratic Functions - QF2
,
Quadratic Functions - QF3
,
Trigonometric Functions - TF1
,
Trigonometric Functions - TF3
]
MCR3U
[
Characteristics of Functions - CF1
,
Characteristics of Functions - CF2
,
Exponential Functions - EF2
,
Exponential Functions - EF3
,
Trigonometric Functions - TF3
]
MCT4C
[
Exponential Functions - EF1
,
Trigonometric Functions - TF3
]
MCV4U
[
Derivatives and Their Applications - DA2
]
MDM4U
[
Counting and Probability - CP2
,
Organization of Data For Analysis - DA2
,
Probability Distributions - PD1
,
Statistical Analysis - SA1
,
Statistical Analysis - SA2
]
MEL4E
MFM1P
[
Linear Relations - LR1
,
Linear Relations - LR2
,
Linear Relations - LR3
,
Linear Relations - LR4
,
Measurement and Geometry - MG1
,
Measurement and Geometry - MG2
,
Measurement and Geometry - MG3
,
Number Sense and Algebra - NA1
,
Number Sense and Algebra - NA2
]
MFM2P
[
Measurement and Trigonometry - MT1
,
Measurement and Trigonometry - MT2
,
Measurement and Trigonometry - MT3
,
Modelling Linear Relations - LR1
,
Modelling Linear Relations - LR2
,
Modelling Linear Relations - LR3
,
Quadratic Relations in y = ax^2 + bx + c Form - QR1
,
Quadratic Relations in y = ax^2 + bx + c Form - QR2
,
Quadratic Relations in y = ax^2 + bx + c Form - QR3
]
MHF4U
[
Characteristics of Functions - CF3
,
Exponential and Logarithmic Functions - EL2
,
Exponential and Logarithmic Functions - EL3
]
MPM1D
[
AG3
,
Analytic Geometry - AG1
,
Analytic Geometry - AG2
,
LR1
,
LR2
,
LR3
,
MG1
,
MG2
,
MG3
,
NA1
,
Number Sense and Algebra - NA2
]
MPM2D
[
AG1
,
AG2
,
AG3
,
QR2
,
Quadratic Relations - QR3
,
Quadratic Relations - QR4
,
T2
,
T3
]
Algebra
[
A-CED.1
,
A-CED.2
,
A-REI.6
]
Functions
[
F-BF.1
,
F-BF.3
,
F-IF.4
,
F-LE.1
,
F-LE.2
,
F-LE.3
,
F-TF.5
]
Geometry
[
G-C.5
,
G-C.8
,
G-C.9
,
G-GMD.3
,
G-GMD.4
,
G-GPE.4
,
G-GPE.5
,
G-GPE.7
,
G-MG.1
,
G-MG.2
,
G-SRT.11
]
Grade 1
[
1.NBT.4
,
1.OA.1
]
Grade 2
[
2.NBT.5
,
2.OA.2
]
Grade 3
[
3.NBT.2
,
3.NF.1
,
3.NF.2
,
3.NF.3
,
3.OA.1
,
3.OA.5
,
3.OA.9
]
Grade 4
[
4-MD.3
,
4.MD.1
,
4.MD.2
,
4.NBT.6
,
4.NF.3
,
4.NF.5
,
4.NF.6
,
4.OA.1
]
Grade 5
[
5.MD.1
,
5.MD.3
,
5.MD.4
,
5.MD.5
,
5.NBT.2
,
5.NBT.3
,
5.NBT.6
,
5.NBT.7
,
5.NF.1
,
5.NF.2
,
5.NF.3
,
5.NF.4
,
5.NF.5
,
5.OA.1
,
5.OA.2
,
5.OA.3
]
Grade 6
[
6.EE.1
,
6.EE.2
,
6.EE.5
,
6.EE.6
,
6.EE.7
,
6.G.1
,
6.G.2
,
6.NS.1
,
6.NS.3
,
6.NS.6
,
6.RP.1
,
6.RP.2
,
6.RP.3
]
Grade 7
[
7.EE.3
,
7.EE.4
,
7.G.3
,
7.G.4
,
7.G.6
,
7.RP.1
,
7.RP.3
,
7.SP.2
,
7.SP.5
,
7.SP.6
]
Grade 8
[
8.EE.1
,
8.EE.5
,
8.EE.6
,
8.EE.7
,
8.EE.8
,
8.F.2
,
8.F.3
,
8.F.4
,
8.F.5
,
8.G.5
,
8.G.6
,
8.G.7
,
8.G.9
,
8.SP.1
]
Grade 9
Practice
[
MP.1
,
MP.2
,
MP.3
,
MP.4
,
MP.6
,
MP.7
]
Statistics & Probability
[
S-ID.6
,
S-MD.4
]