Archive for: August 2012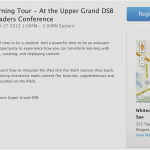 Sorry for the late notice, but if you're from the Upper Grand District School Board, come on by to say "hi" at the secondary mathematics iPad session... Looking forward to delivering my first Apple Learning Tour session! Apple Learning Tour Session Descriptor: At the Upper Grand DSB System Leaders Conference Monday, August 27 2012 1:00PM - 2:00PM Eastern Technology makes this a magical time to be a student. And a powerful time to be an educator. The Apple Learning Tour is an opportunity to experience how you can transform learning with innovative new tools for creating, curating, and deploying content. Secondary Math In this session, participants will learn how to integrate the iPad into the math courses they teach. Part...
---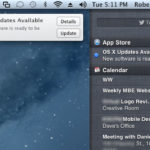 Mac OS X Mountain Lion Provides Great Improvements While the brand new Apple Mac OS upgrade to Lion called Mountain Lion provides more than 200 features, I purchased the new Mac OS upgrade the day it was released to allow my MacBook Pro to catch up to all of the great features I already enjoy on my iPhone 4. Notifications, Reminders, Built-in Sharing, and Screen Mirroring with Apple TV were the huge selling features for me. Maybe you'll be sold when you see some of these great features which will make teaching so much easier and organized! Mac OS X Mountain Lion Notification Features One of the best Mac OS Upgrades featured in Mountain Lion is the notifications and notification centre. In the top right corner of your Mountai...
---